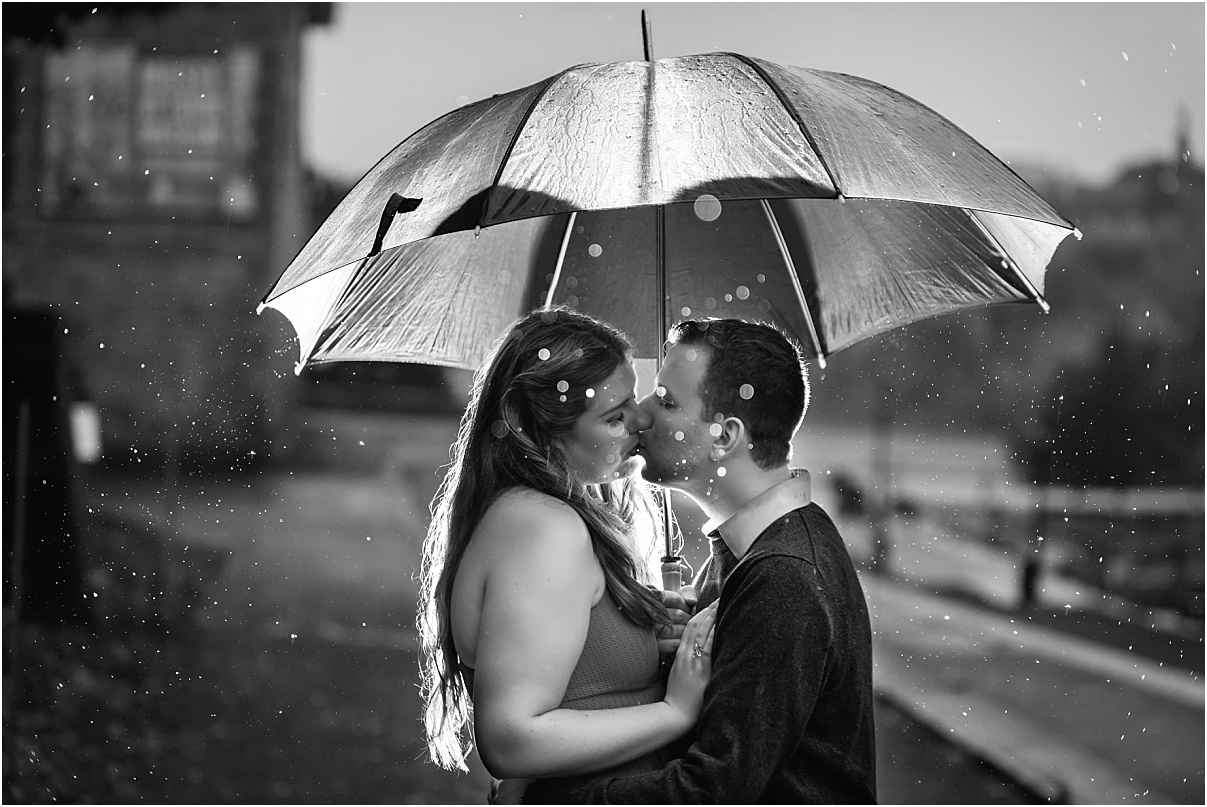 I met Amy and Jonathan almost a year ago now at Stanley's Olde Maple Farm open house. Amy subsequently entered my contest to win a bridal boudoir shoot and win she did! We had a really great session together and to my good fortune, after seeing her photos, they decided to hire me for their wedding next year.
I think the weather this year has been a challenge for many of us photographers. No shortage of rain and gloomy days throughout the summer and fall . Chances are if you were to reschedule a shoot due to weather, you were going to have to keep rescheduling. This was our dilemma, so we decided rain or shine, we were going to go with whatever mother nature threw at us. She did end up throwing us a few curve balls on engagement shoot day, but lucky for me, Amy and Jonathan are such a fun, outgoing couple, they embraced the storm and made it their own.
What's a little water anyway between friends and lovers right? At the end of the shoot, the heavens opened up and let us have it and it was awesome! Looking forward to next August and seeing what else these two can conquer.
Amy's Hair and Make up by Zab Iqbal