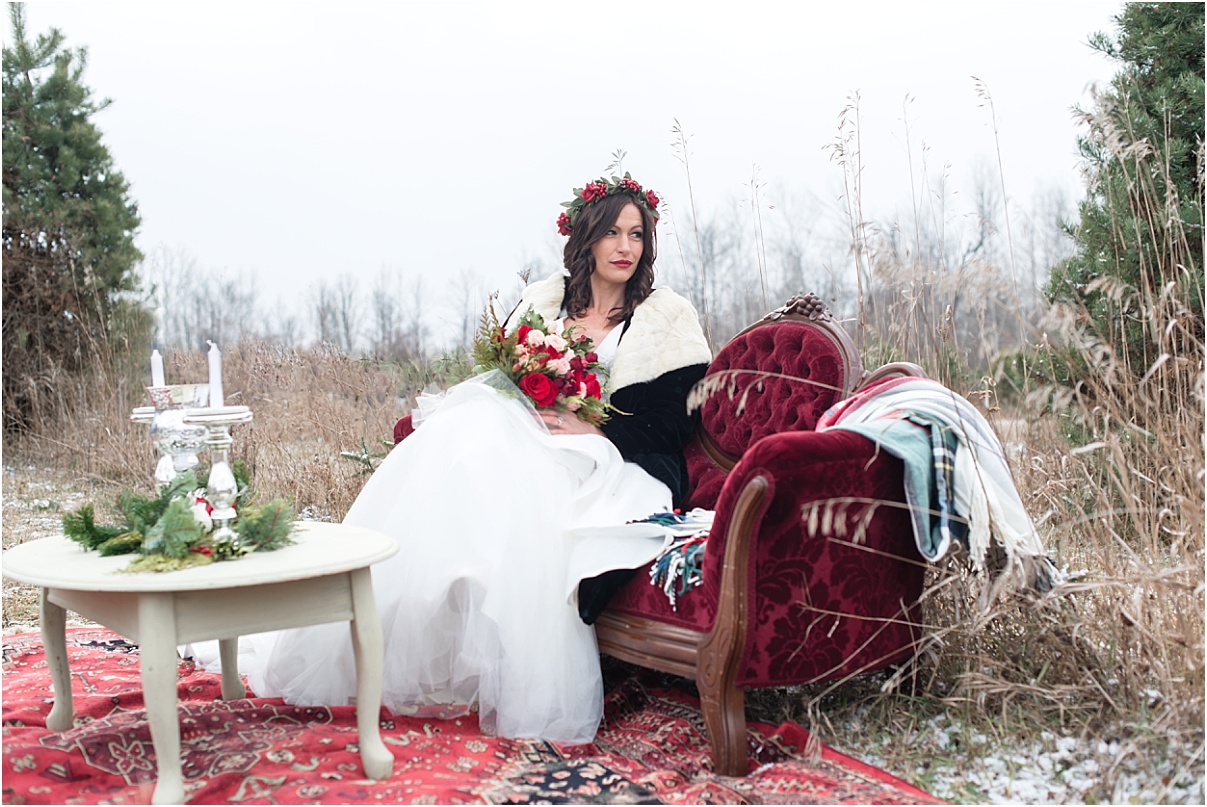 A couple of weeks ago a planned and styled wedding shoot with the moniker Santa Baby was executed by a group of fabulous talents in the Ottawa and surrounding area wedding industry. It was the creation of Chantal Roulston owner of Gypsy Rose Wedding and Event Services (you might also recognize her name from her sister company Edible sins) and it was a whimsical feast for the eyes.  It was also just recently featured In Ottawa Wedding Magazine's on-line version.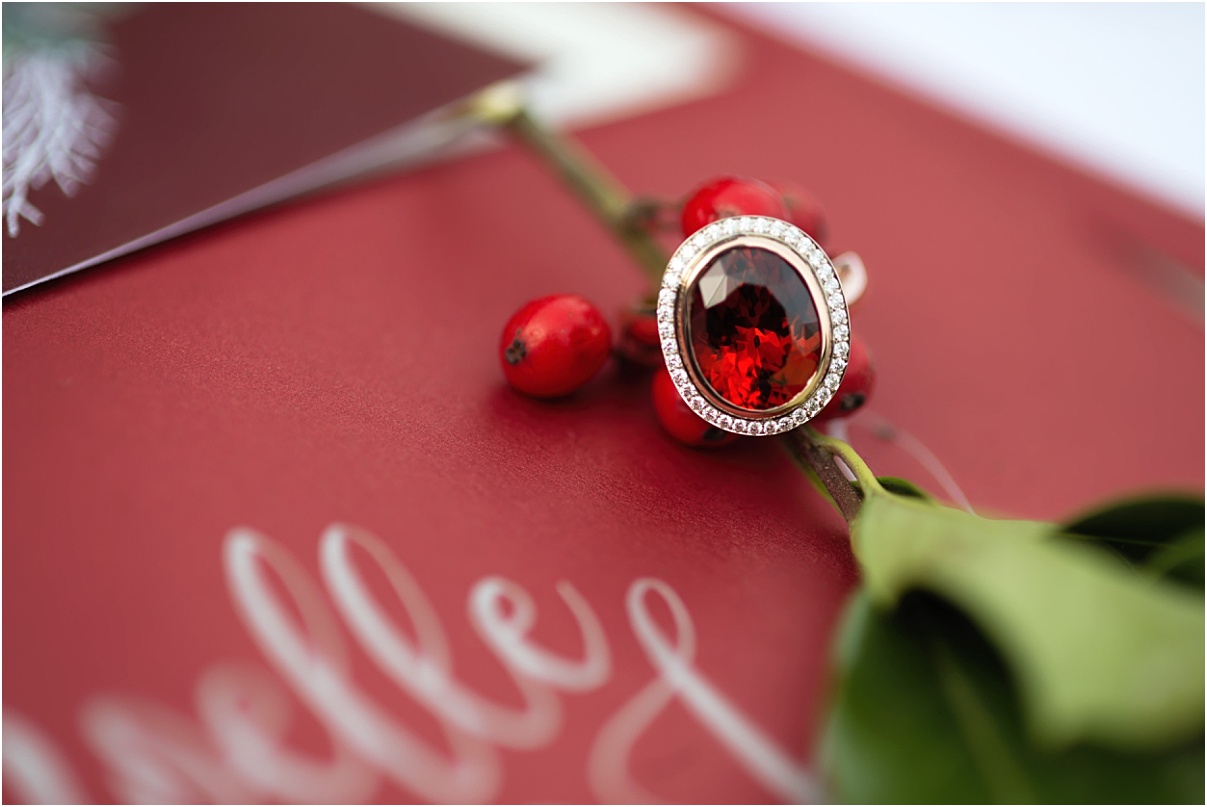 This shoot had a story to go with it as many good styled or themed shoots do. The Concept: Mamma wakes up Christmas morning (looking gorgeous as all mommas do ) and her daughter comes out to see Santa "daddy" putting a ring under the tree. He gets down on one knee and slips the ring on mammas finger and they are married. It's beautiful right? Would something like this inspire you to dream about what your own wedding might look like? Does it make you think suddenly that a Christmas or winter wedding might be something you never thought of before, but man it looks amazing? I hope so.
Wedding vendors participate in styled shoots for a myriad of reasons. It helps us get super creative without the pressures and time restrictions of an actual wedding, it brings different creative minds together in our industry and it provides marketing and networking opportunities for all involved. So how might someone planning their own wedding find any of this useful? After all it's not a real wedding right? If you are anything like me, and consider yourself to be a little unorganized and not great at design but know what you like when you see it, then a wedding planner might be a great solution for you.
Wedding planners have many services available to help you organize your wedding, make your visions come to life and take the worry away from navigating vendor contracts and will even help you find the perfect vendors within your budget to give you the perfect wedding you have always imagined. They range from full wedding planning from start to finish, design and decor help, to day of co-ordination.
Most people I have spoken to usually have no regrets when they employ the services of a planner. Planners often have several connections in the industry and tend to use people they know have a great reputation or they have worked with personally before. Planners often end up saving you money and peace of mind in the end because of their connections in the industry.
Chantal from gypsy rose is a bit of a unique planner in that she also makes amazing wedding cakes, owns a mobile gypsy Caravan bar, and has a huge stockpile of wedding decor items in her own inventory to help you make your wedding look truly amazing. Most, if not all of the decor for Santa baby was from her own inventory and what she couldn't provide, (such as flowers, jewellery and those fabulous lace boots she had imported from the UK) she reached out to the rest of us to provide and pulled it all together flawlessly.
So the next time you are admiring a styled wedding shoot and think "wow, I wish I could make my wedding look like that", well guess what? You can! Merry Christmas and happy holidays everyone.
Watch video

Santa Baby Styled Shoot from Bethany Amanda Photography on Vimeo.
Wedding planning, design and decor: Gypsy Rose Wedding and Events
Florals: Capital Florist
Ring and Jewellery: Gold Art Jewellery Studio
Stationary: Wishtree Invites
Brides Gown: Sinders Bridal House
Lace Boots: House of Elliot Lace Boots
Drinks at the Bar: Top Shelf Distillers
Hair and Make up: Erica Wright 
Grooms Suit: Conway's Mens Wear LTD
Brides Head Piece: Lola Rose Bridal
Brides Coat: Angelina Wrona
Bride (model): Mitzi Scott
Groom (model): Don Postma
Photography: Your's Truly
Videography: Bethany Amanda Photography
Venue: Blitzen Estate:
: