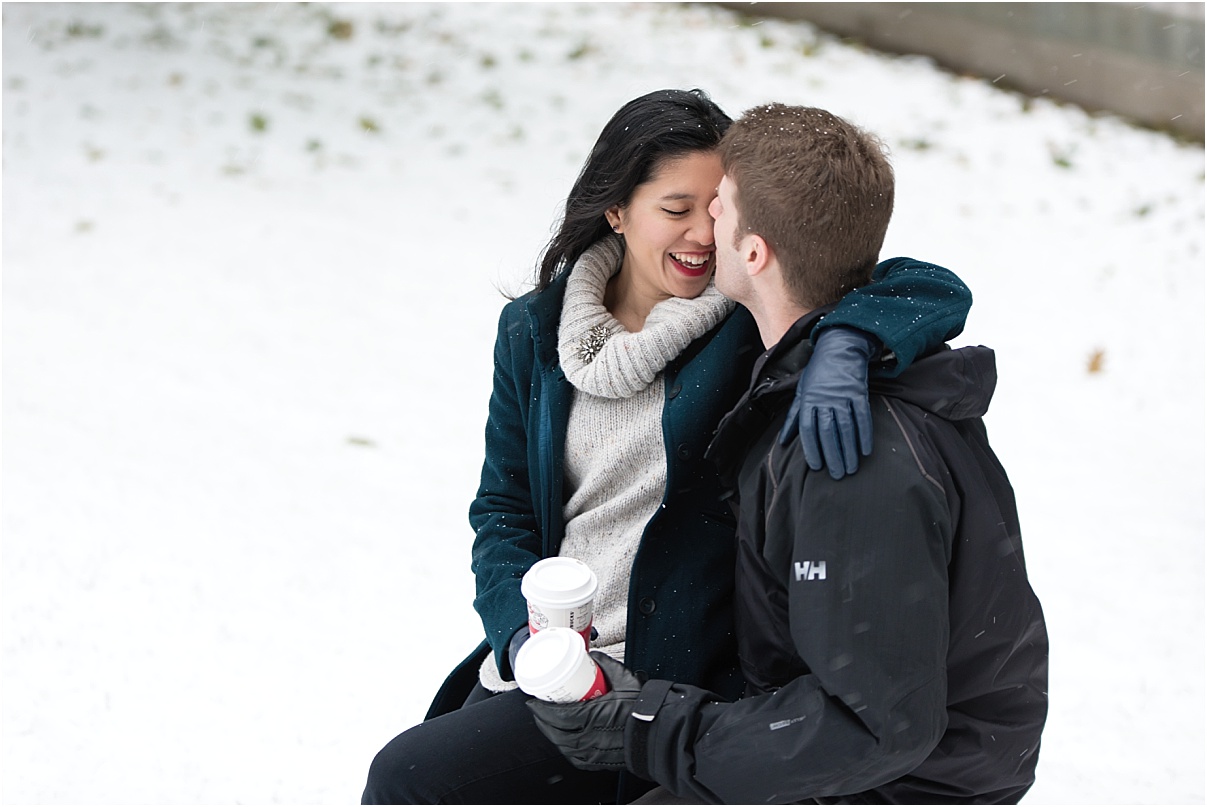 Zac and Camille chose to do their engagement photos somewhere a little different than most couples. They wanted to go back to their old stomping grounds at the campus of Carleton University.
It was our first big snowfall of the winter season (the second being right now as I type this) so it was pretty wonderous to see all that clean fluffy snow. We did however, spend a good portion of our time indoors, as it was windy as heck out there.
We ended up in the Architecture wing, as Camille used to study this discipline. We happened upon some pretty fairy lights in one of the labs, I guess this is inspiration for the students? We found the living wall, some snow in the courtyards and a cool red tiled wall also. Camille and Zac were pretty playful throughout the shoot and Zac did exceptionally well considering we dragged him all across campus.
They got a taste of what it will be like outdoors when I photograph their wedding in January. (Wear some long underwear under that dress Camille) I have no doubt their love and admiration for one another will warm things up on the big day. Looking forward to it and seeing you both again soon.