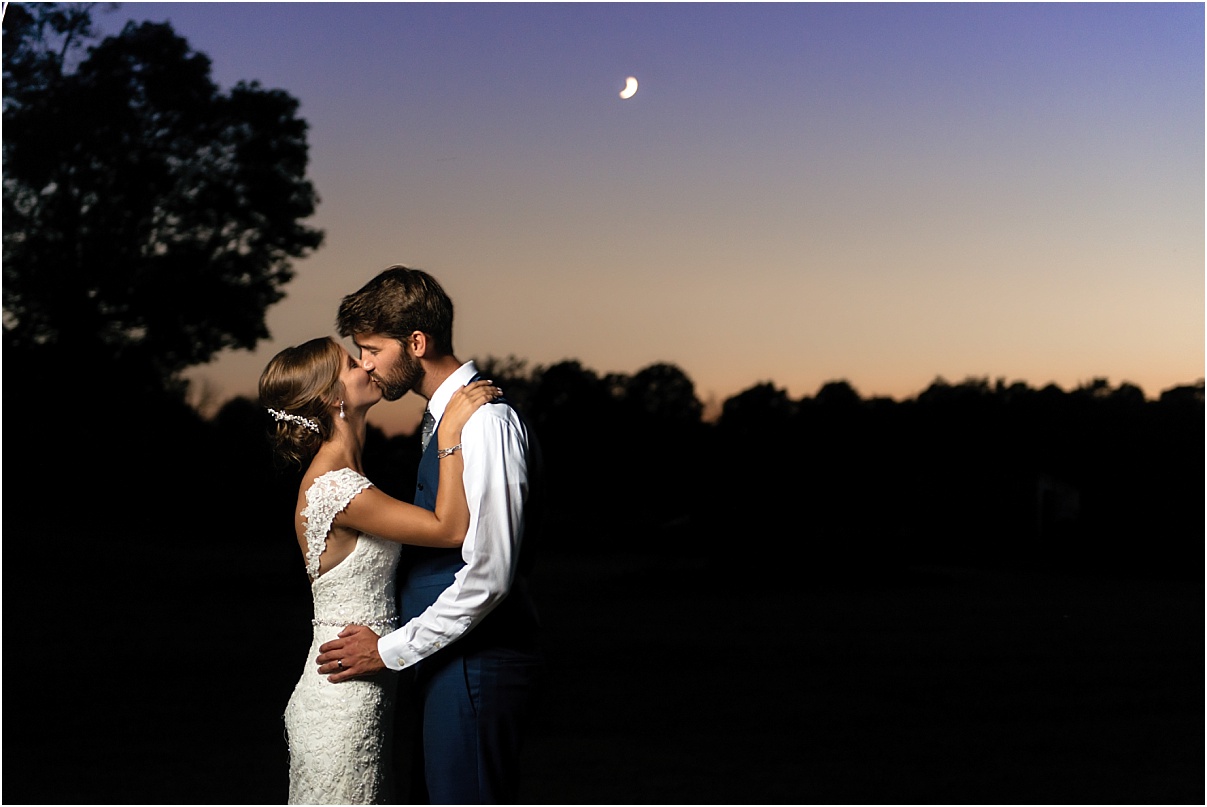 It was such a pleasure to be part of Graham and Kristina's wedding at Stanley's Olde Maple Lane farm this past September. They both literally grinned ear to ear the entire day, with their love for one another seeping from every pore.
Kristina and Graham, with the help of their family and friends had to plan this wedding from afar. Both of them are currently stationed in Yellowknife where they continue to study biology and bird life in the region. They are both passionate about nature, wildlife and particularly birds, so of course, this played into the theme of the wedding. Part of the reason they chose Stanley's as a venue is because they loved the idea of being surrounded by animals in a nature setting. Surrounded by animals they were, from Felicia the friendly barn cat who came to hang out with the family during the reception, to Malcolm the gigantic horse who posed for a few pics, to the goat who tried to eat the bridesmaids bouquets. Even during the ceremony the birds sang extra loud and everyone took note.
Grahams side of the family are from the U.S. and many of their guests came from across the country and across the globe, so it was fitting that they had everyone sign a globe of the world as their guest book.
It was hot and hazy for the end of September, but made for a beautiful sunset and the guests were able to enjoy themselves outdoors all night. I love all the different details and personal artifacts unique to each wedding. You will see as you scroll down the photos, a pie cutting (instead of the traditional cake) a Lithuanian cake that looks like a spiky volcano, and a vodka toast. All of these things made for a wedding perfect for these two love birds. Congrats again Kristina and Graham and many happy years ahead.
Venue: Stanley's Olde Maple Lane Farm
Florals: Passiflora
Sweets/Dessert Table: 23 Sweets
Brides Dress: Renewed with Love, Maggie Sottero (Lana Design)
Groom and Groomsmen Attire: Raymond Tailor of Distinction
Brides Hair:  Stephanotis Hair
Brides Make-up: Stephanotis Hair  (Natalie Cox)
Bridesmaids Make-up: 3rd Avenue Spa
Bridesmaids Dresses: Various (Navy blue dress:  Alliance Bridal) (Grey Dress: Bridal couture)  (Blue/Grey dress: David's Bridal, London ON)
DJ: Quality Entertainment (Renee Legault)
Officiant: All Seasons Wedding ( Shari Rowan)
Assistant Photographer:  Rob Llyod