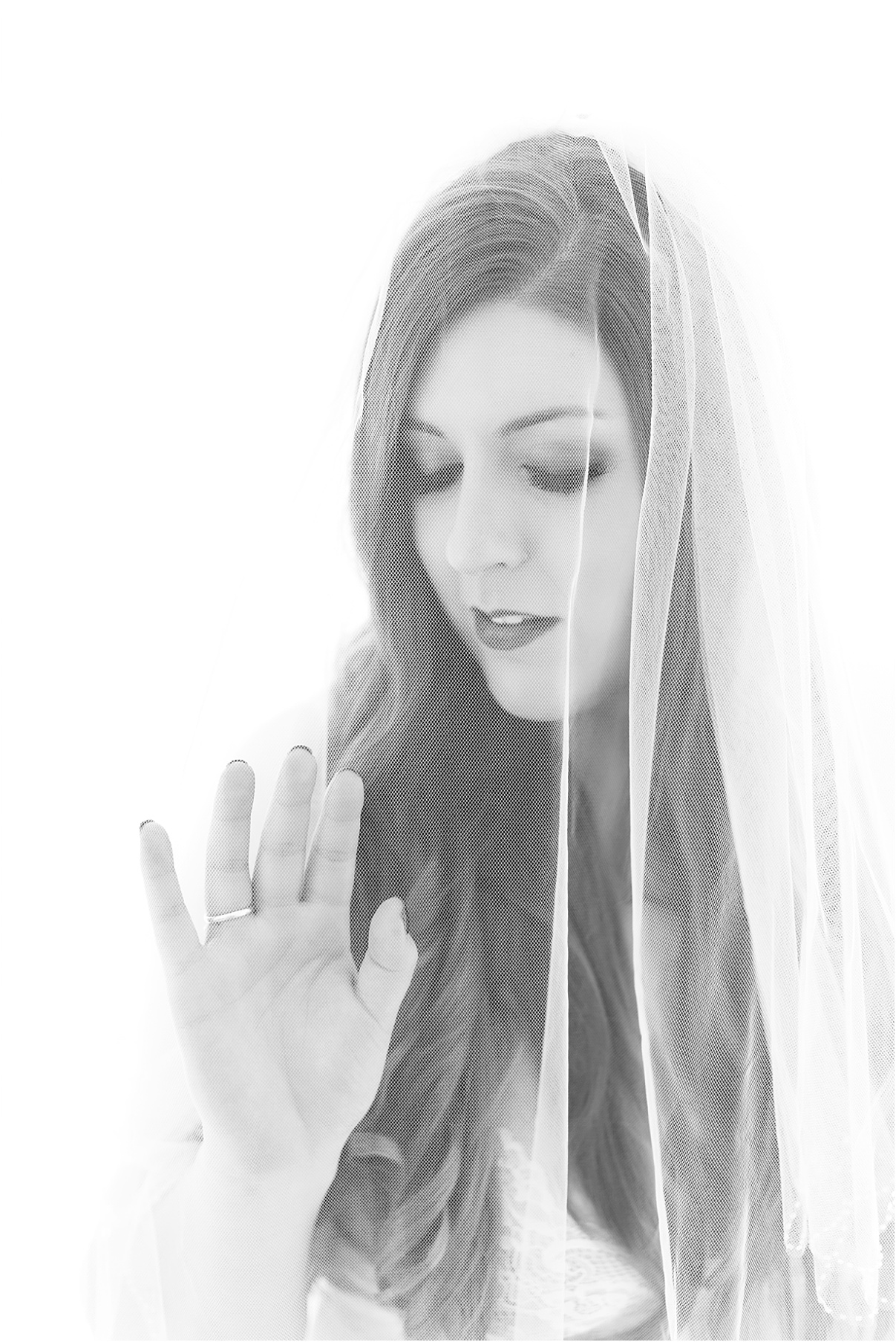 Amy was the lucky winner of my bridal boudoir session that I was giving away at Stanley's Olde Maple Lane Farm wedding show earlier this year. Like many ladies, she was a bit unsure at first, but once she arrived at the studio to some pink bubbly (ironically her favourite colour) and Zab (our wonderful hair and make-up artist for the day) she settled in quickly. We had a great time chatting and getting ready. Amy was looking for a soft portrait session that included some personal elements from her wedding to be and items important to her and her fiancé. We shot her showcasing her engagement ring, a veil, her fiance's favourite team shirt, garter etc. There are a lot more photos I wish I could show, the more risque Amy, but understandably she wanted to save those for herself and fiancé.  I always respect my clients privacy and Amy was kind enough to allow me to use these shots.
To me Amy seemed quite comfortable throughout the whole process. We shared many laughs along the way. She was quite natural in front of the camera after a few shots and mastered this session. I am happy to announce that I will be shooting her fairytale wedding next year at Stanley's and I am pretty sure I will once again be surrounded by pink and bubbly. Amazing.
Congrats on your engagement, stay beautiful inside and out and I will see you soon for your engagement session!