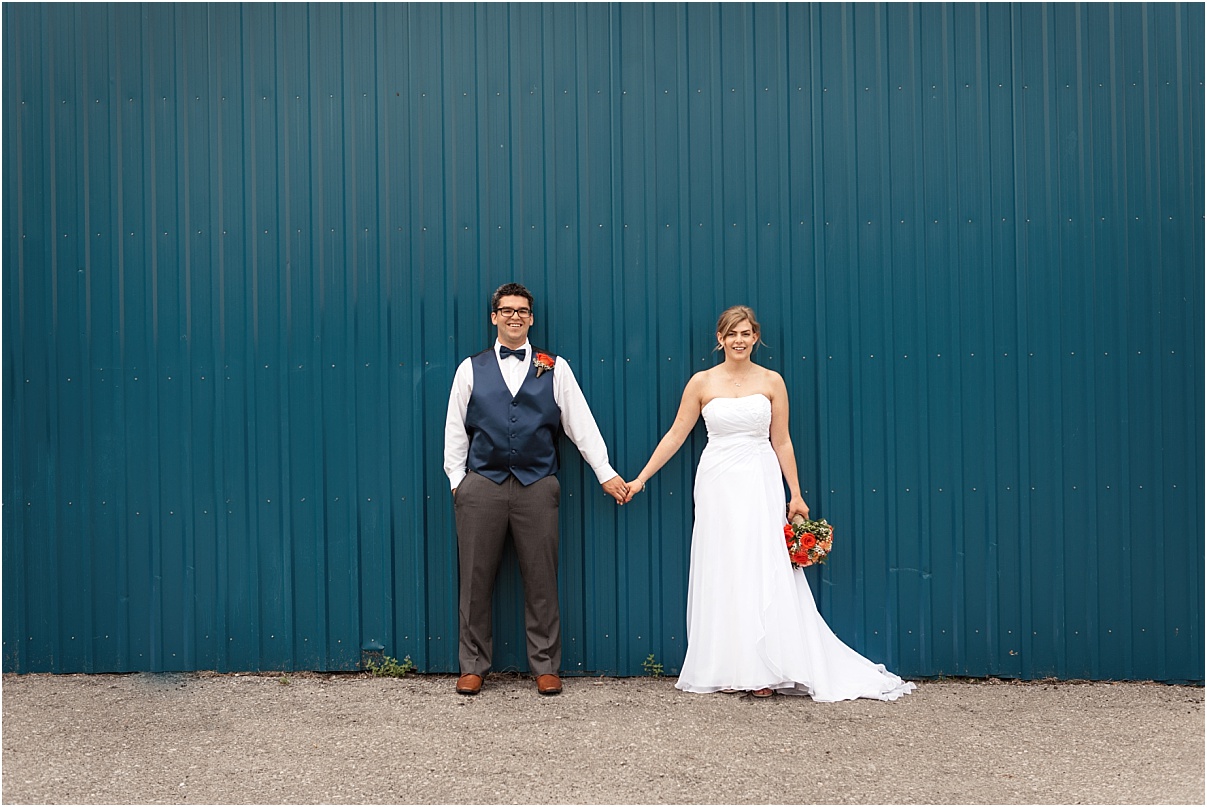 On June 10th, Joe and Corrin tied the knot. It was another perfect, sunny day, for saying "I do."
I met Corrin and Joe last year, and we had a fun fishing themed engagement shoot while there was still snow on the ground at Hog's Back park. Joe is somewhat of an avid fisherman although some members of his wedding party liked to knock him down a notch with their own set of truths about this fact.
The day started out with the girls getting ready at Corrin's parents house and the boys at Joe's place. Then, the gorgeous limo brought the girls to Kemptville College, where Joe and Corrin wanted to do their first look. First looks never cease to be emotional, heartfelt and beautiful. Corrin had to break out the tissues at the end, the first of many times over the course of the day.
We did all the photos before the ceremony, so everything was relaxed and there was zero pressure for the bride and groom to get to the ceremony on time. In fact we were an hour early for the ceremony, so they chilled out at the church, ate some McDonalds and mingled with family and friends.
After the ceremony, we all headed to Brinston for the reception. The evening was filled with some really funny moments. All the tables had an animal sign on them. In order to get your dinner, you had to collectively make the sound of that animal. We were at the giraffe table. Yes, I said giraffe. Has anyone ever heard a giraffe? No, I didn't think so. Needless to say we did not win first prize for the loudest table.
My favourite part of the night though was when some of the siblings and friends of Joe and Corrin, made up words to the tune of 'Time of your life' by Green day, except it was 'things you say for a happy wife'. I seriously hope someone recorded it, because it was hilarious and so well done.
My night with them ended right after the wedding party all got on the dance floor to bust a move, so much fun! Thanks both of you for trusting me with this very important day in your lives. Many more milestones and happiness to come.
Venue: Matilda Hall, Brinston
Ceremony: Southgate Community Church, Kemptville
Hair: (contact not provided)
Make-up: Emmalin Kaldaway
Flowers: Floral Reef Designs
Cake Pops: Sugar House Cakes
Wedding and bridesmaid dresses: Davids Bridal
Suits: Moore's
Catering: Leatherworks Catering
DJ: Joey Van Koppen
Limo service:  Royalty Limousine service
Lead Photographer: Stacey Stewart Photography,
Second shooter: Rob Lloyd