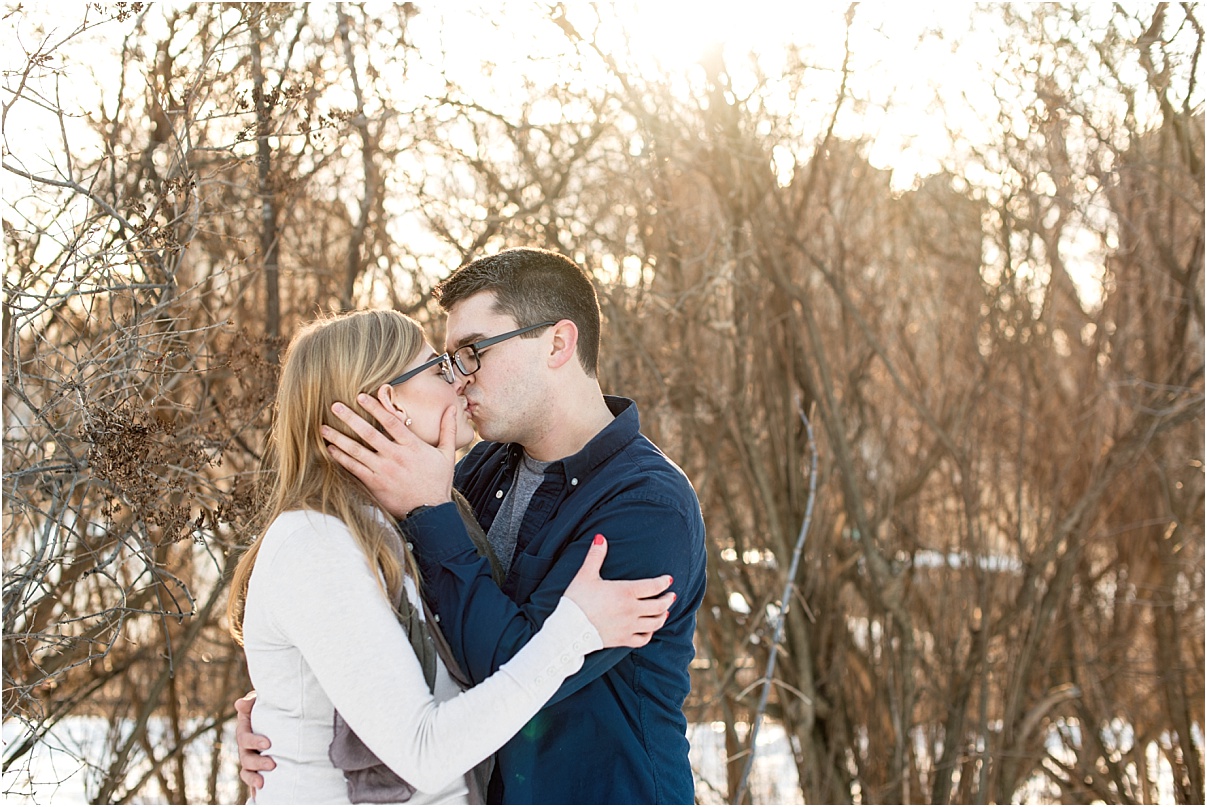 Wedding season has unofficially begun with the first engagement shoot of the year! Joe, Corrin and I headed over to Hogs Back park in Ottawa, to capture their love in action. We sure lucked out with the weather, it was back in February, when the temps were abnormally high (unlike March, Grrrr) and there were no issues taking off jackets and enjoying the sunshine. We wanted to be close to the water which was so fitting since Joe is an avid fisherman, we definitely played up this theme with Corrin snagging "the big one ." The perfect catch.
Joe and Corrin are both fun loving and laid back, exactly everything I love about my couples when we meet. They had t-shirts made with their wedding date numbers on the back, and Joe brought some of his favourite fishing lures for props. We shared a few laughs when she hooked that big fish by the back of the collar. Corrin and Joe have a large family and lots of great friends who will all be there to witness their commitment to each other on June 10th of this year. I, and they are looking forward to this sure to be amazing day. See you soon!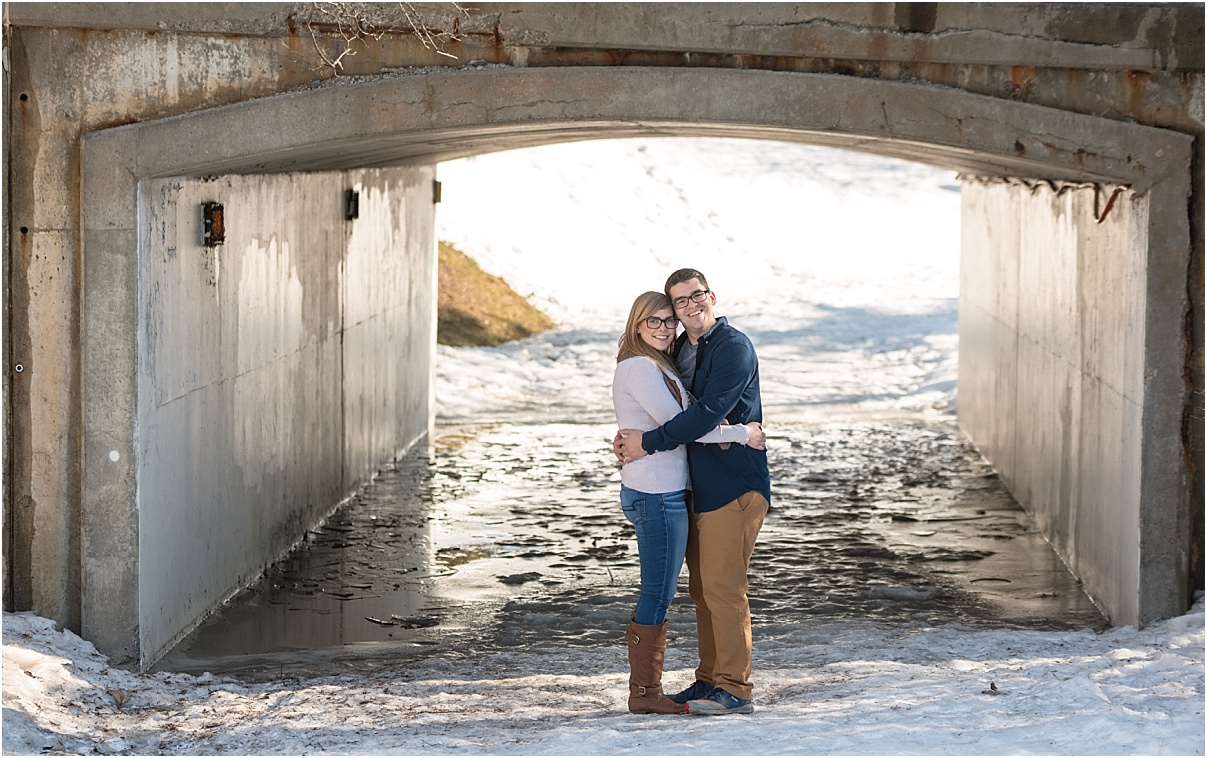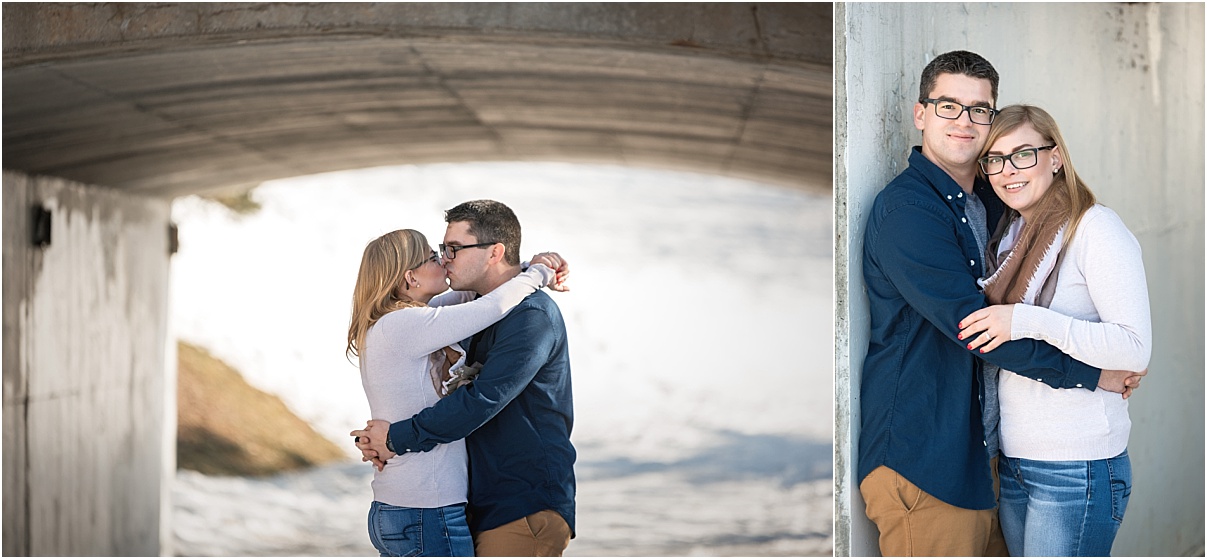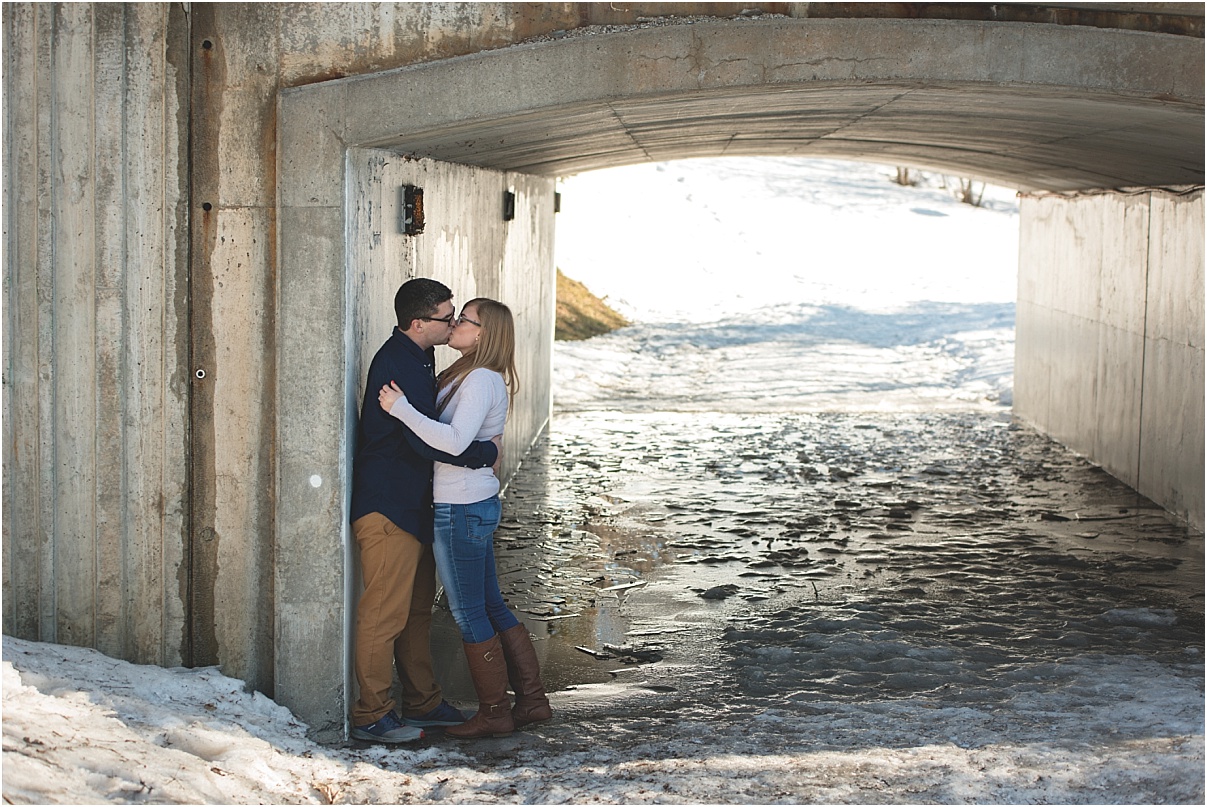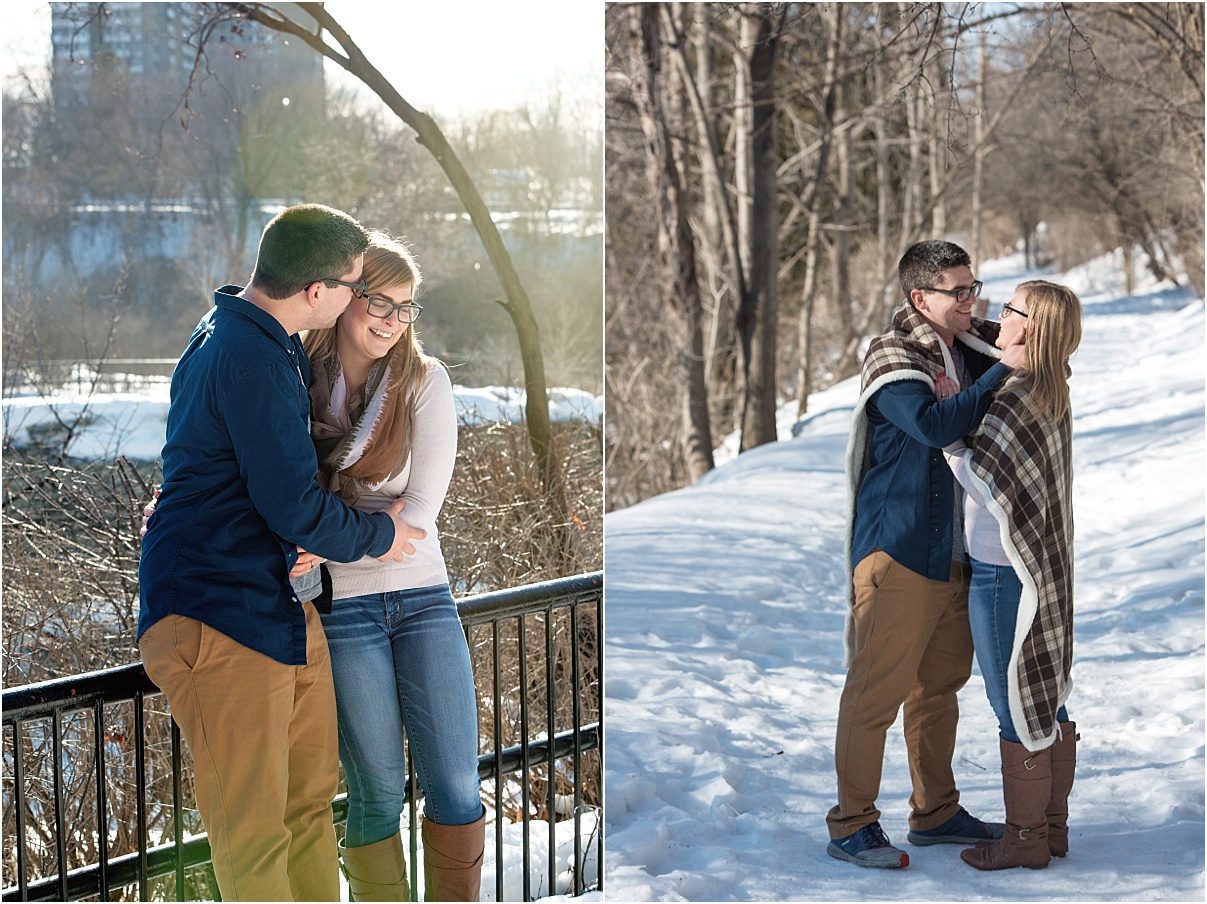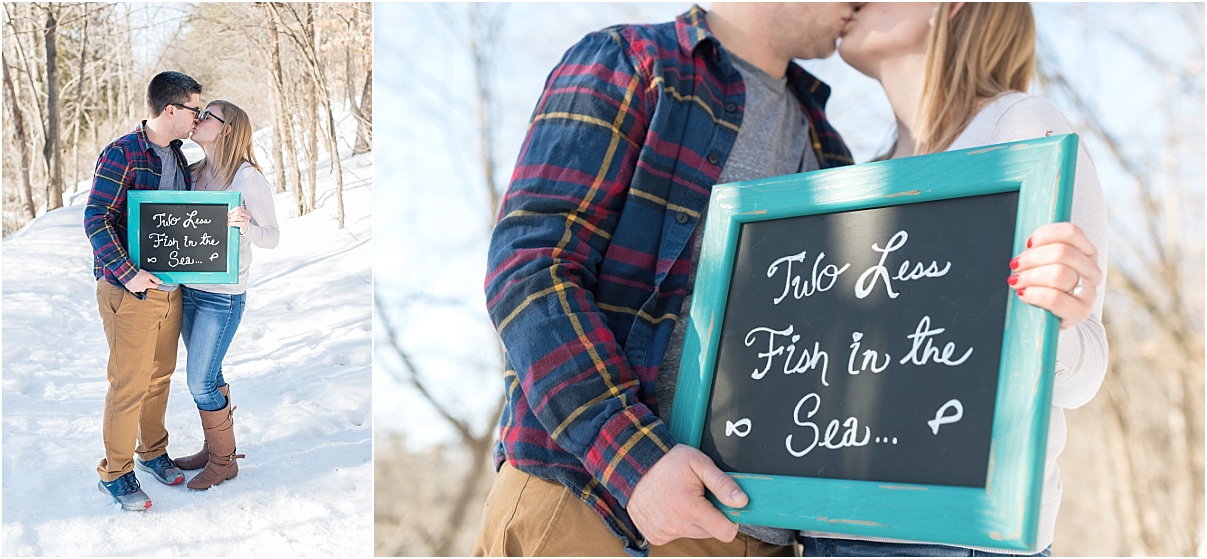 This makes me laugh every time I look at it!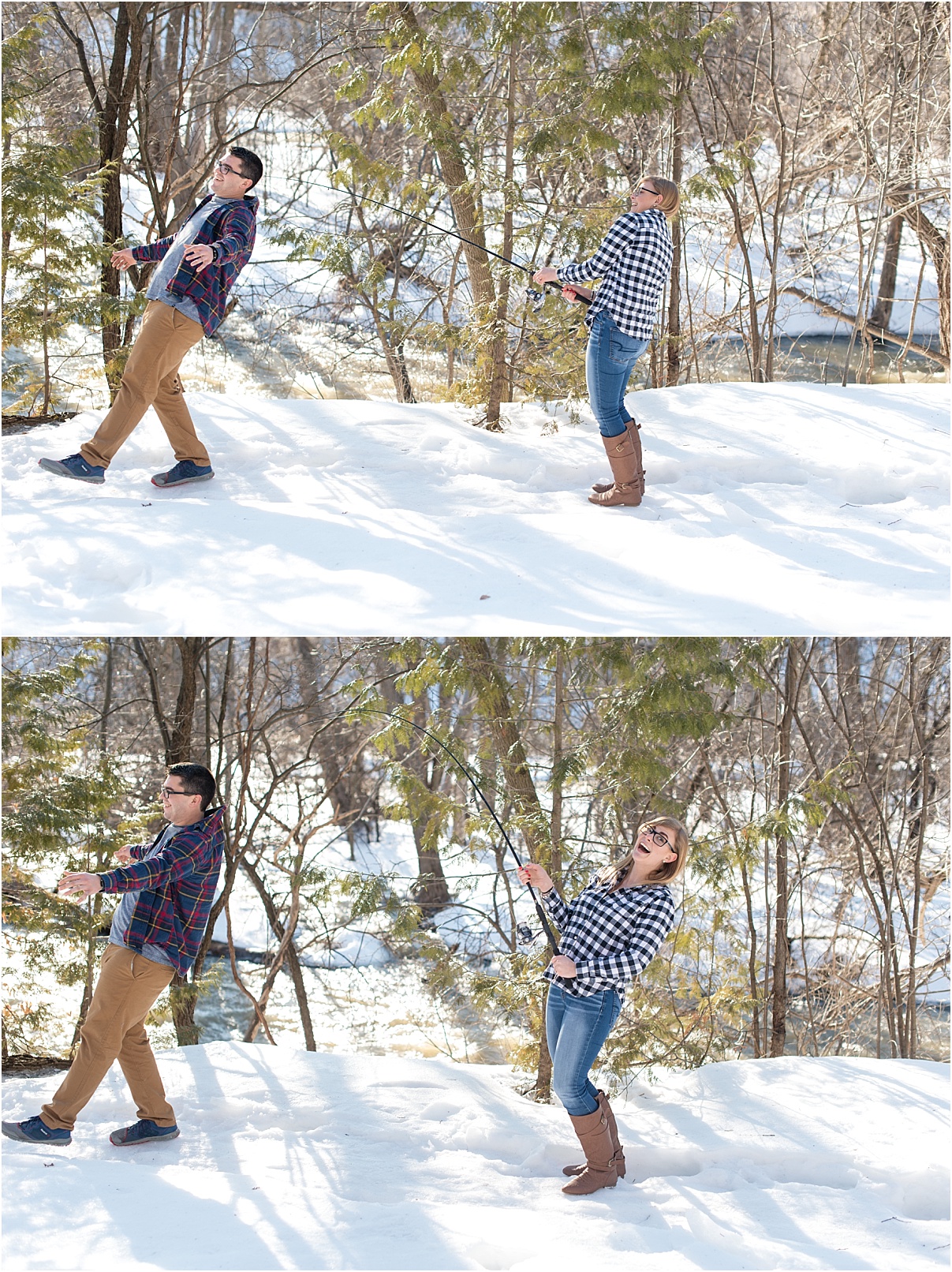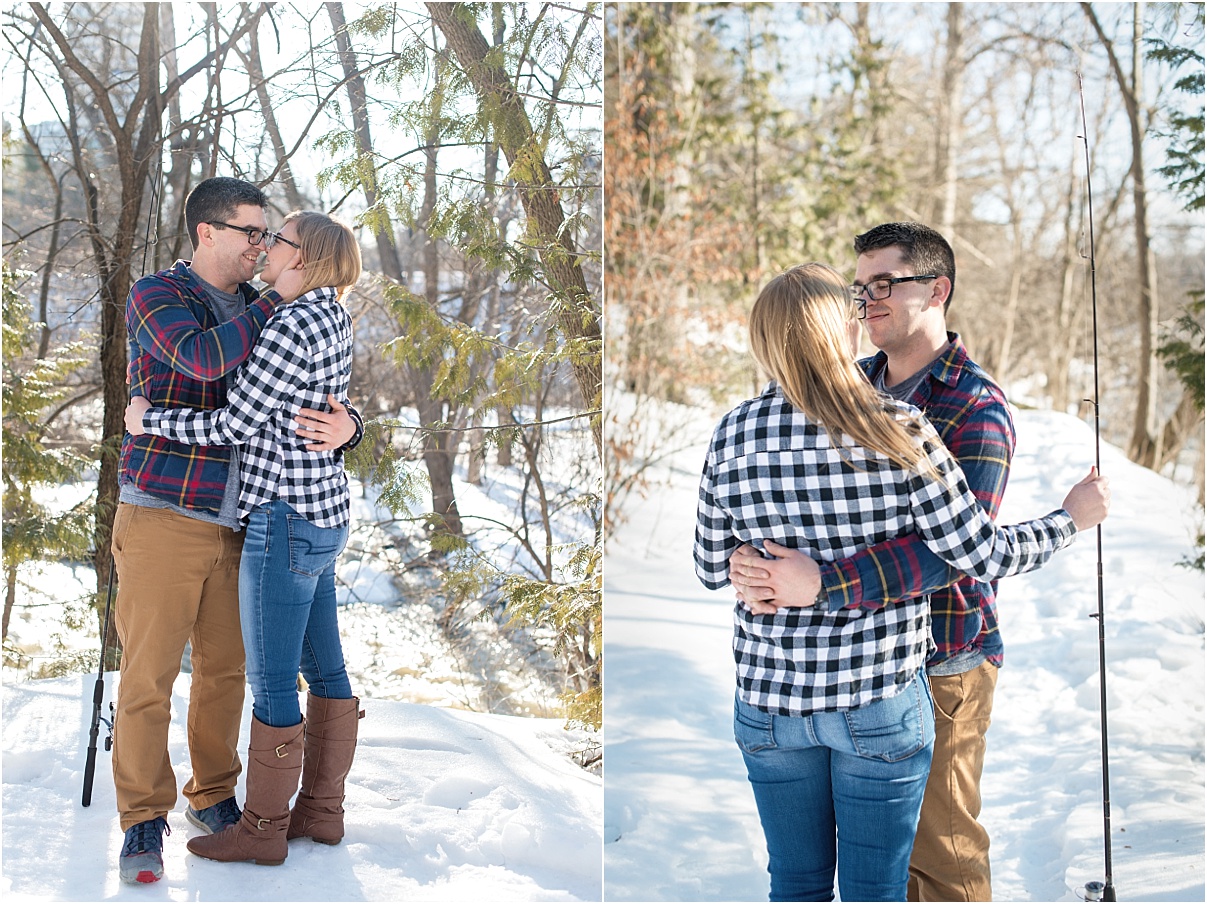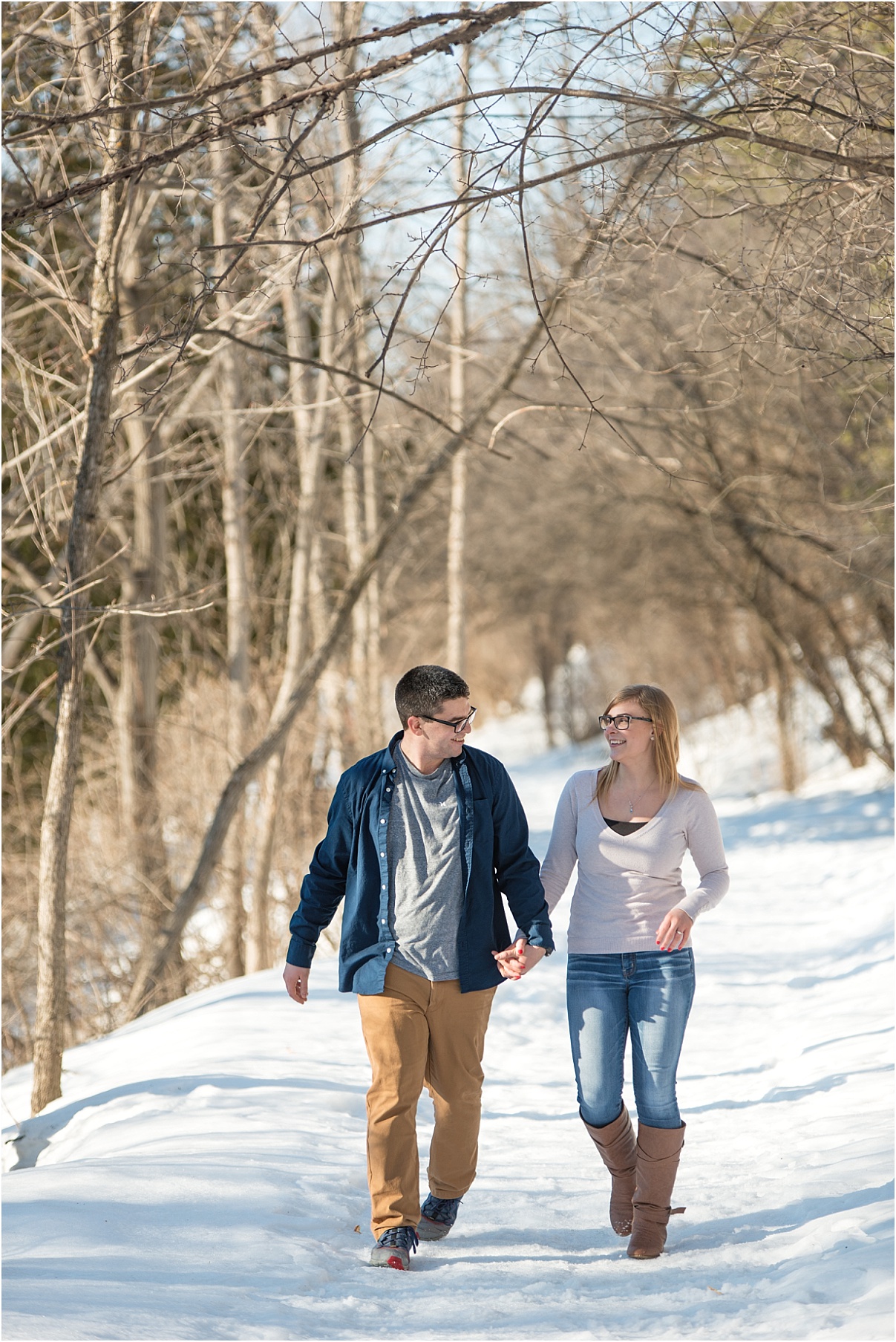 Such a pretty ring, looks magical in the snow.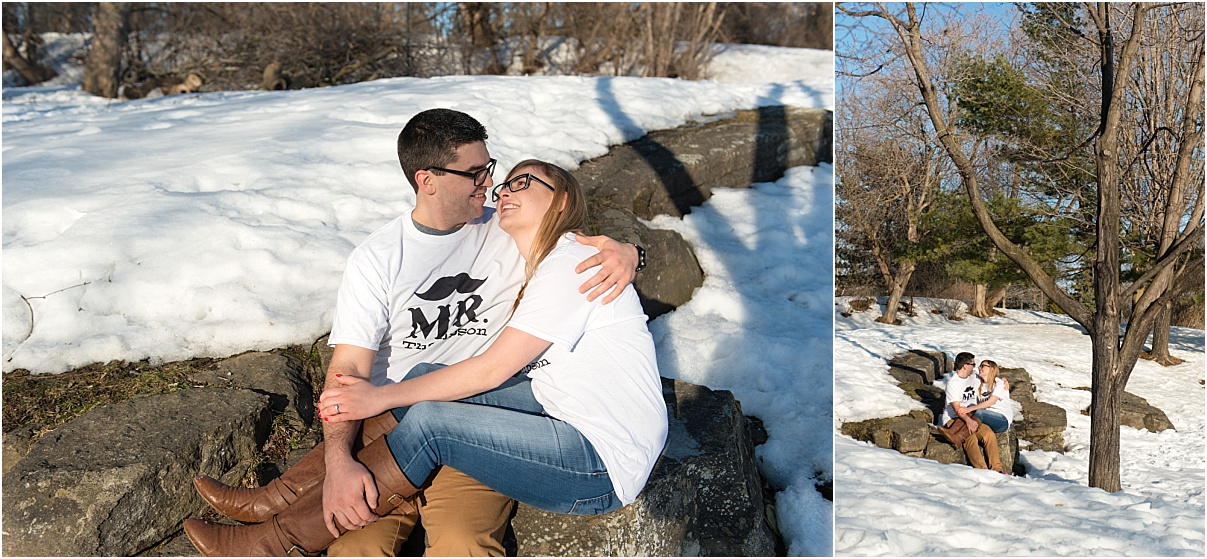 Team Thompson June 10th 2017!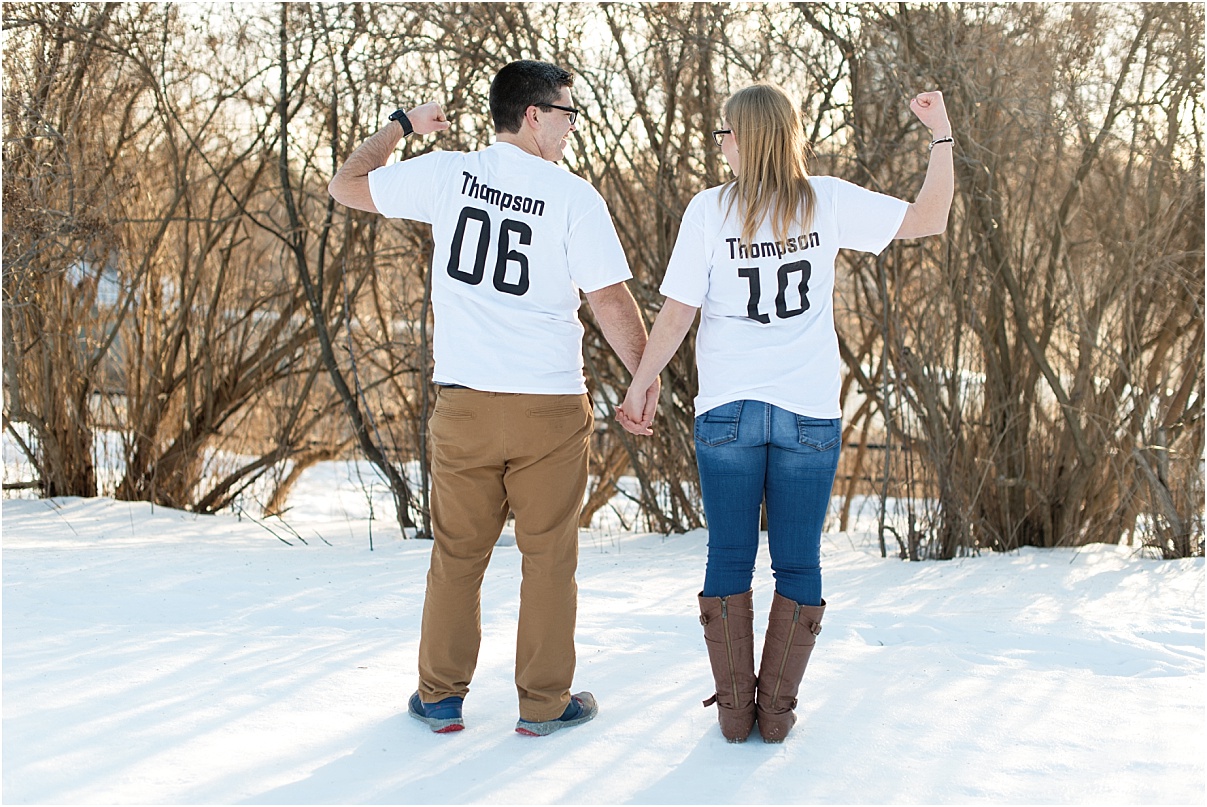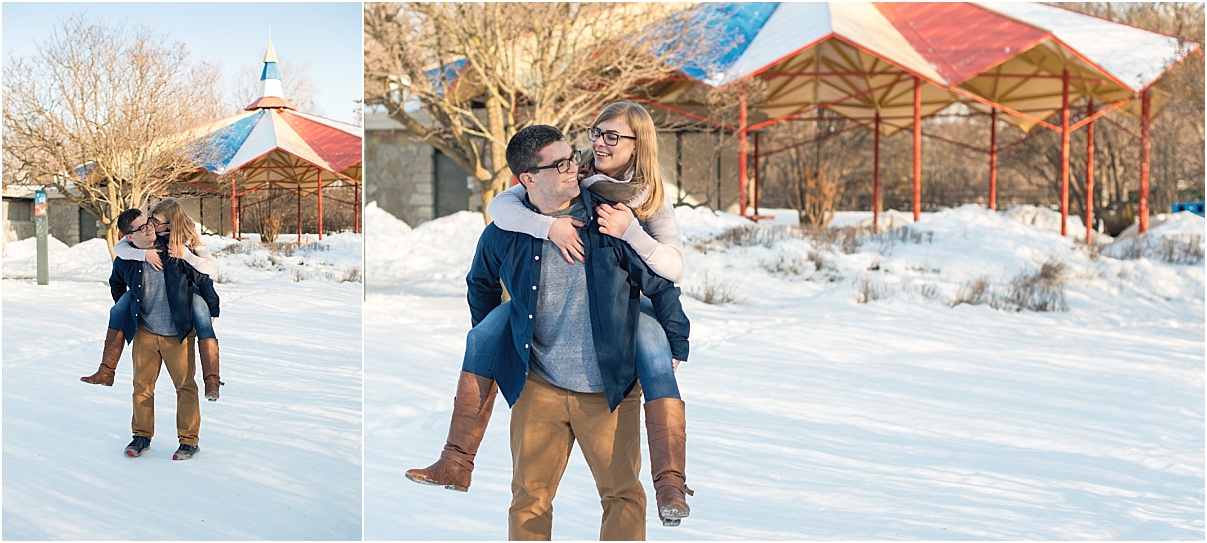 Just before the sun set behind the buildings….magical light!