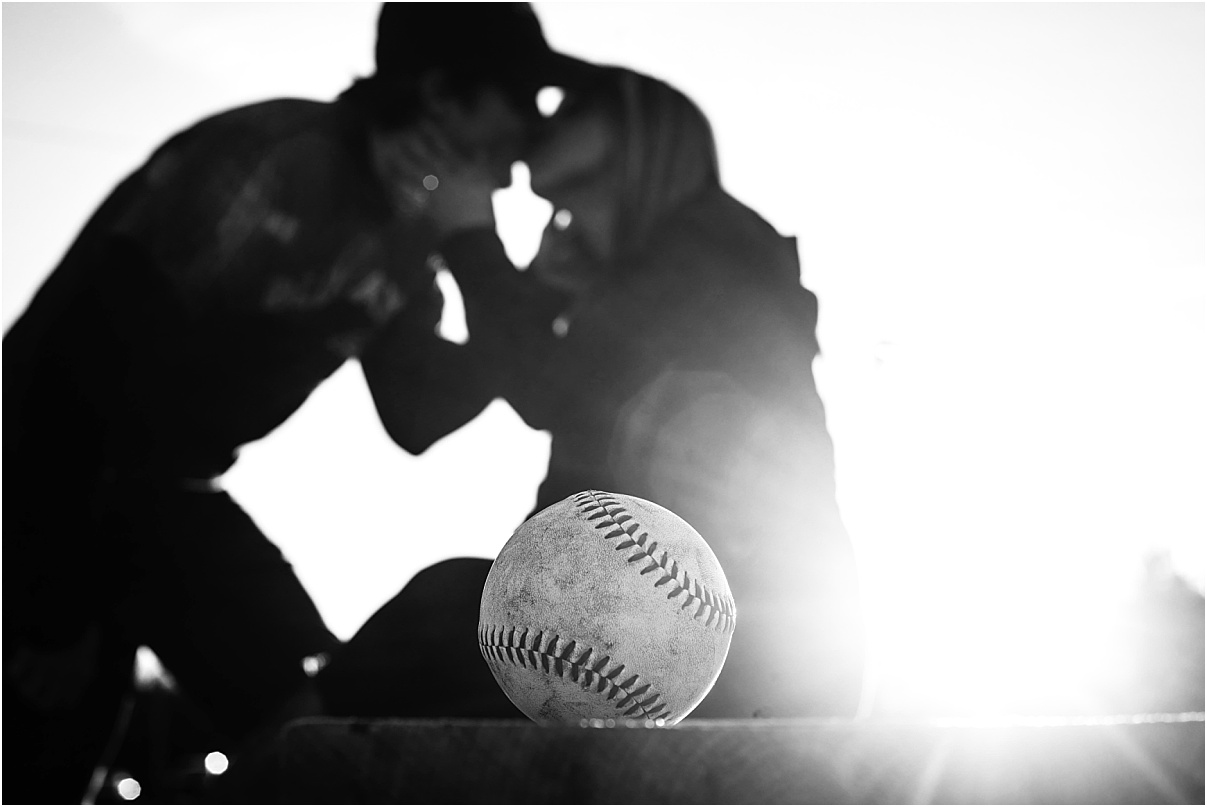 Welcome to 2017! Looking forward to all this year has to offer and diving into the wedding season. Every year I resolve to "get better at blogging" and every year I seem to fall a bit short. I have to say, I was a little better at it in 2016 though, baby steps.
So without further adieu, let me take you back to fall where I met up with Sarah and JF for their baseball themed engagement shoot. Both are big Toronto Blue Jays fans and they came equipped with their own apparel, plate, balls and bats. We headed over to a ball diamond in South Gower to start making memories.
Once they warmed up to the camera, we started having fun. Sarah was exercising her pitching skills and JF was up to bat. It all ended in giggles and cuddles. As the sun was getting lower, we left the baseball scene behind, had a wardrobe change and ducked into the woods behind the field to do a few more traditional engagement pics, proving that these two can pull off fun and romance all in one sitting. Keep those two elements together, and you will have a long and happy marriage. Looking forward to seeing these two again for their wedding at Strathmere in June. Till then stay warm, stay fabulous.