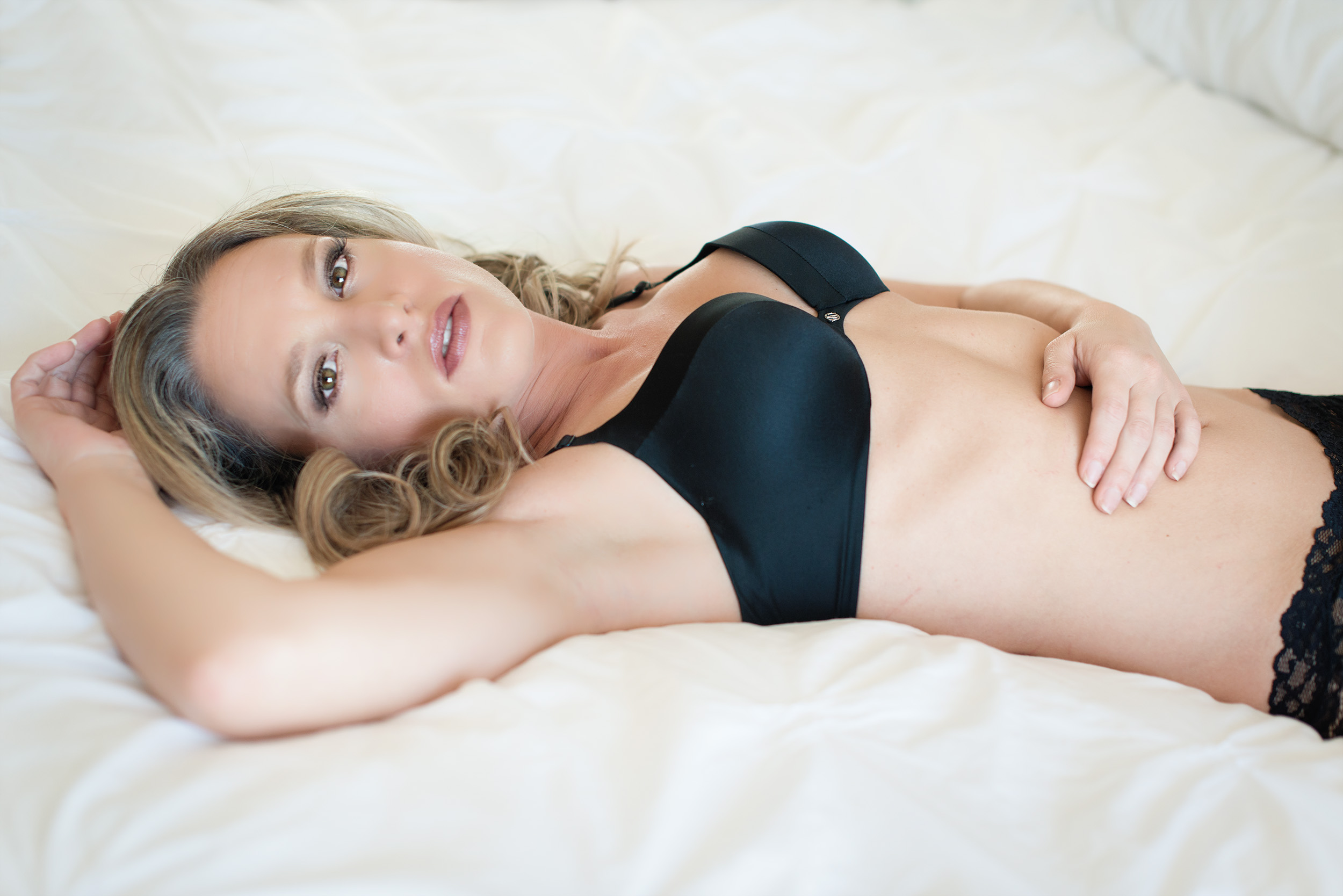 Who doesn't love peeking at a beautiful boudoir shoot? This client came to me via Christmas gift from her significant other and she has very graciously allowed me to use some of her photos for my website and blog post. We opted to do her boudoir session at home, when she sent me the photos of her space I was very excited. Her home was clean, and un-cluttered and full of beautiful light and neutral coloured walls. This makes the perfect backdrop for achieving those light and airy shots we were looking for.
We had a few different looks and ideas to work with. After she had her hair and make up done by one of my go to hair and make up artists (Liana Lacroix Beauty) we decided what she was going to wear. There was basically a lovely array of bra and underwear sets, but we wanted to have one sporty look too as her boyfriend is the golfing type and she wanted to do a couple shots for him.
Like most boudoir shoots, I like to start of slow and comfortable, then usually after 10 or 15 minutes shooting, I find my clients relax and really get into the posing and have fun. I brought some bubbly too, which helped calm the nerves. She was a natural and the lens loved her, even though she told me a few times she felt awkward. Everyone feels that way in front of the camera, boudoir or not, unless perhaps you are a professional model and are used to being in front of the camera on a regular basis. It's all about having fun and exuding your sexy self. I love being able to help women bring out their sexy side. Enjoy!
Loved this gorgeous robe to get the ball rolling.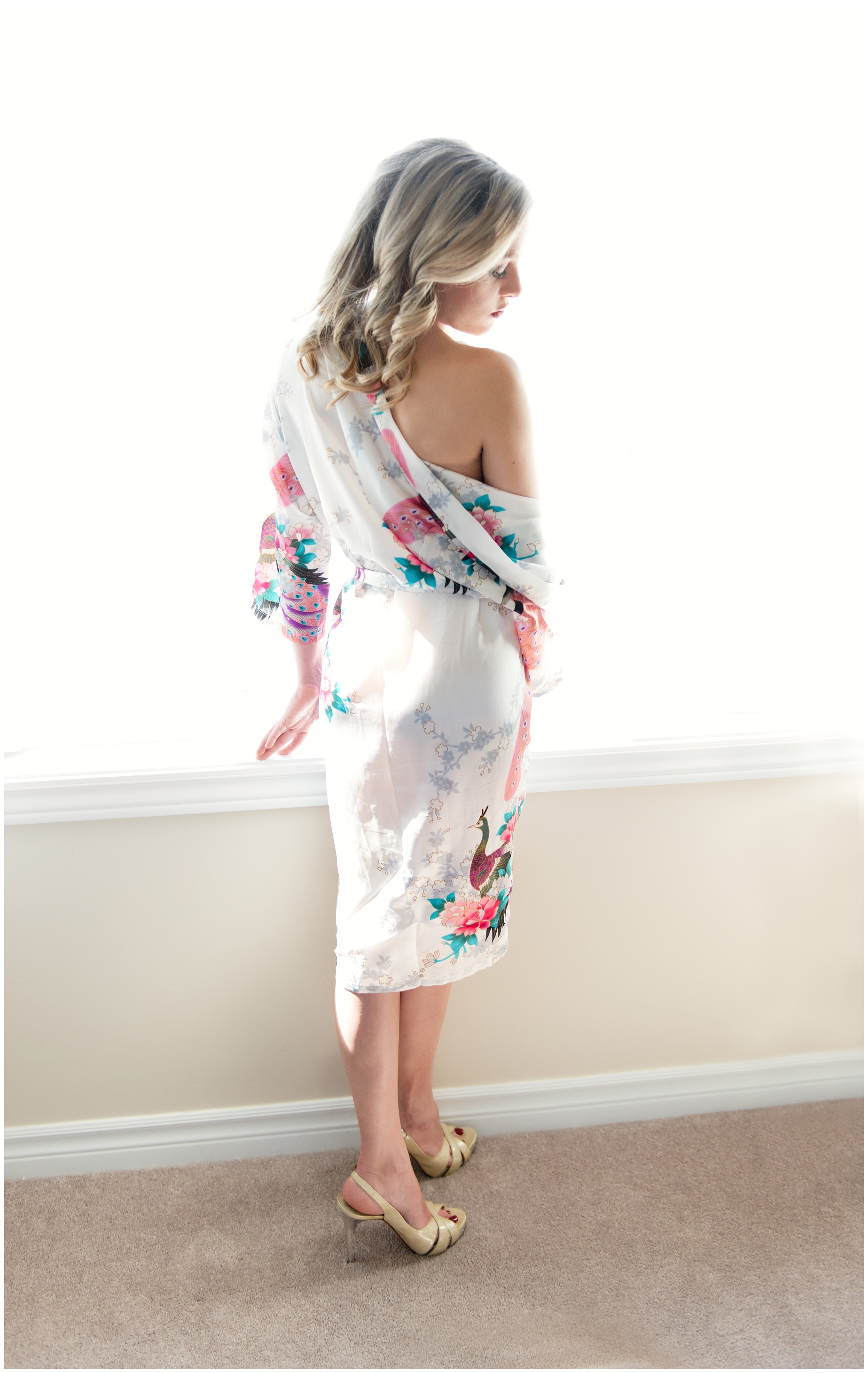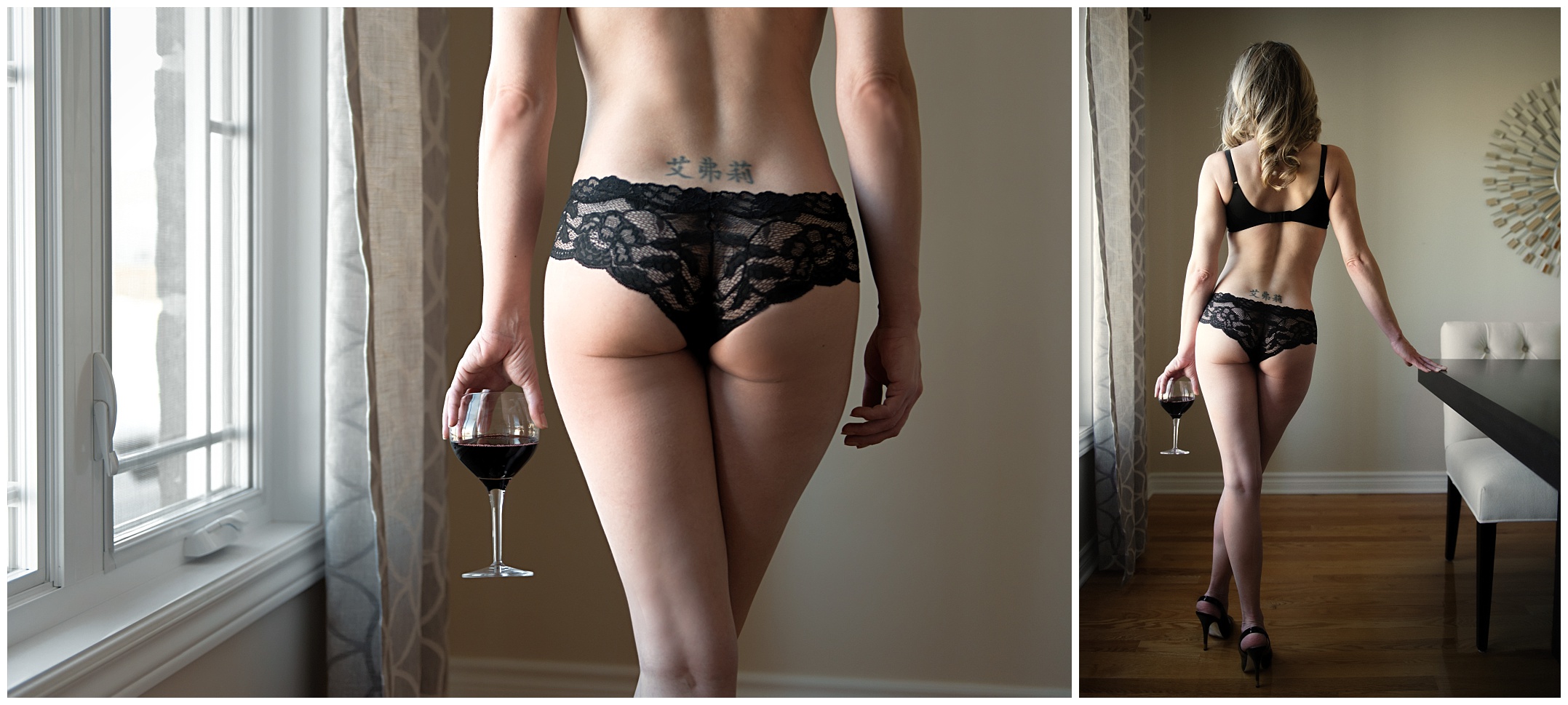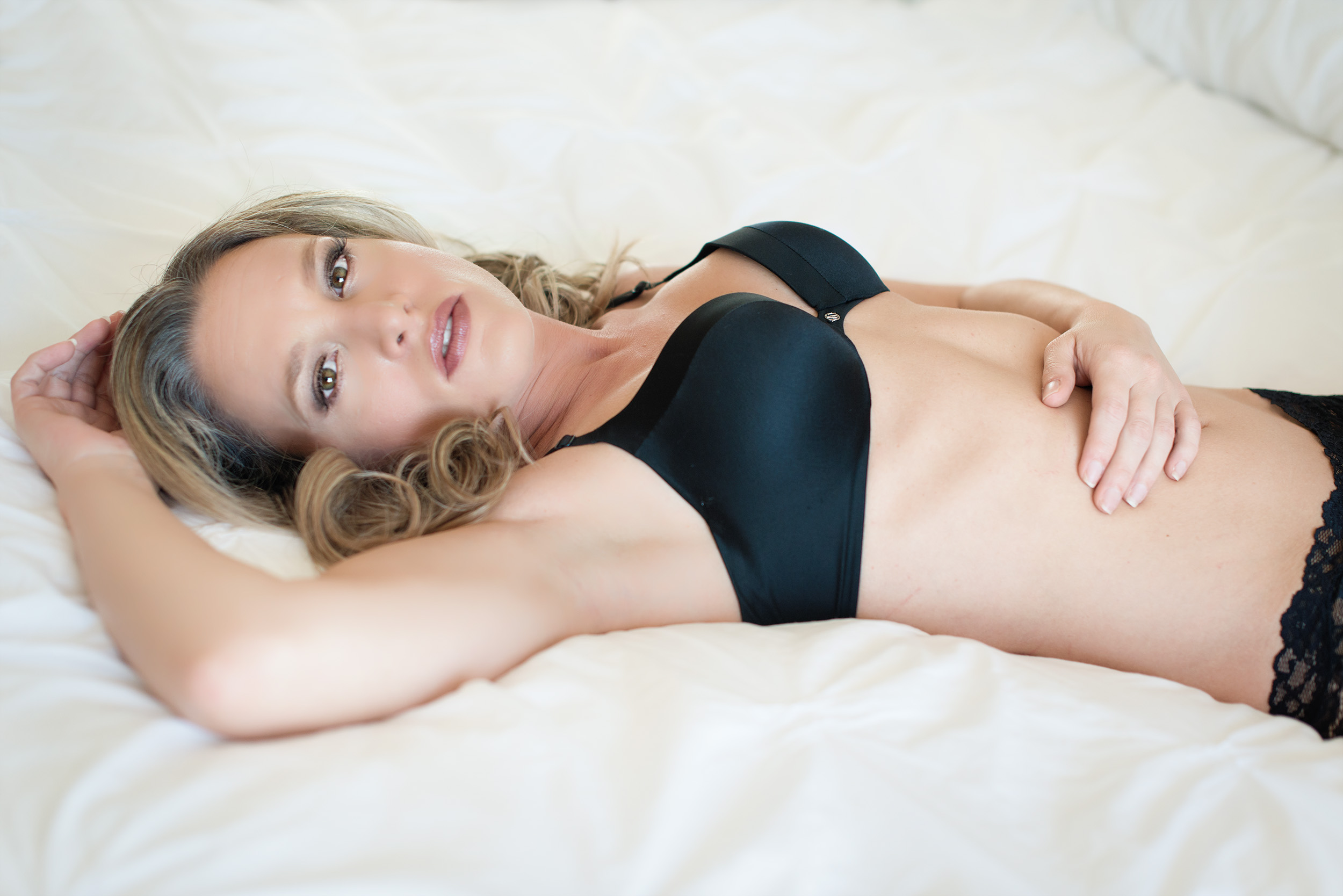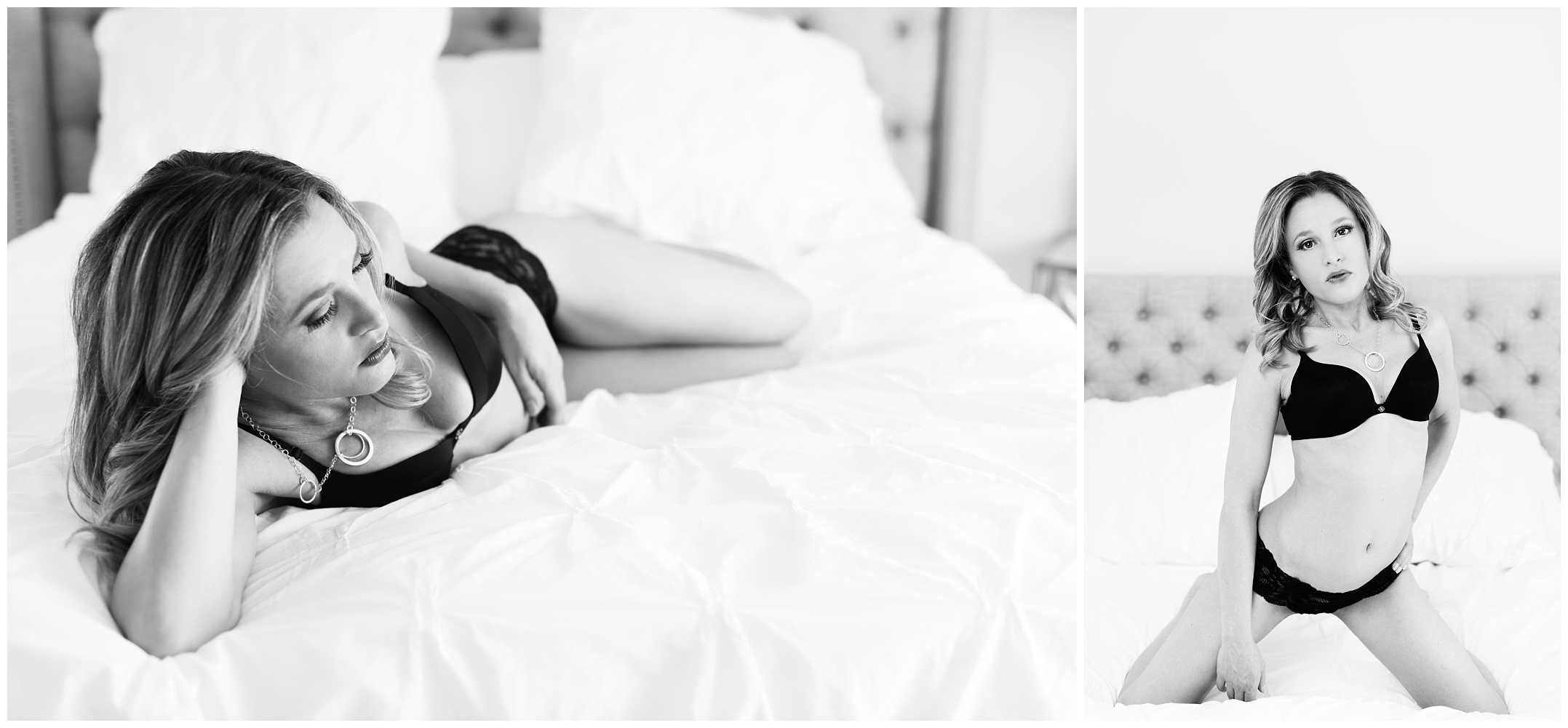 We did a playful look here with the glasses and magazine.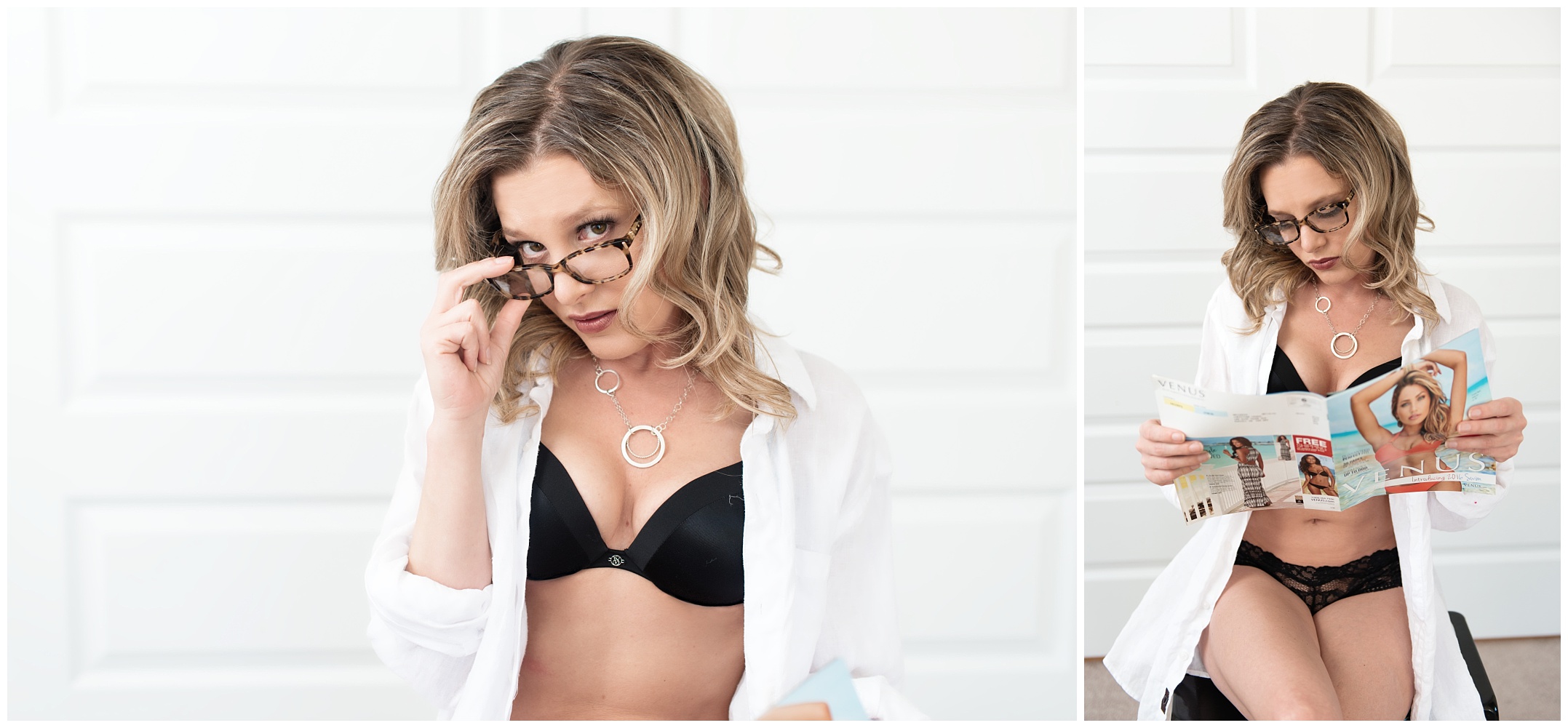 Sizzle!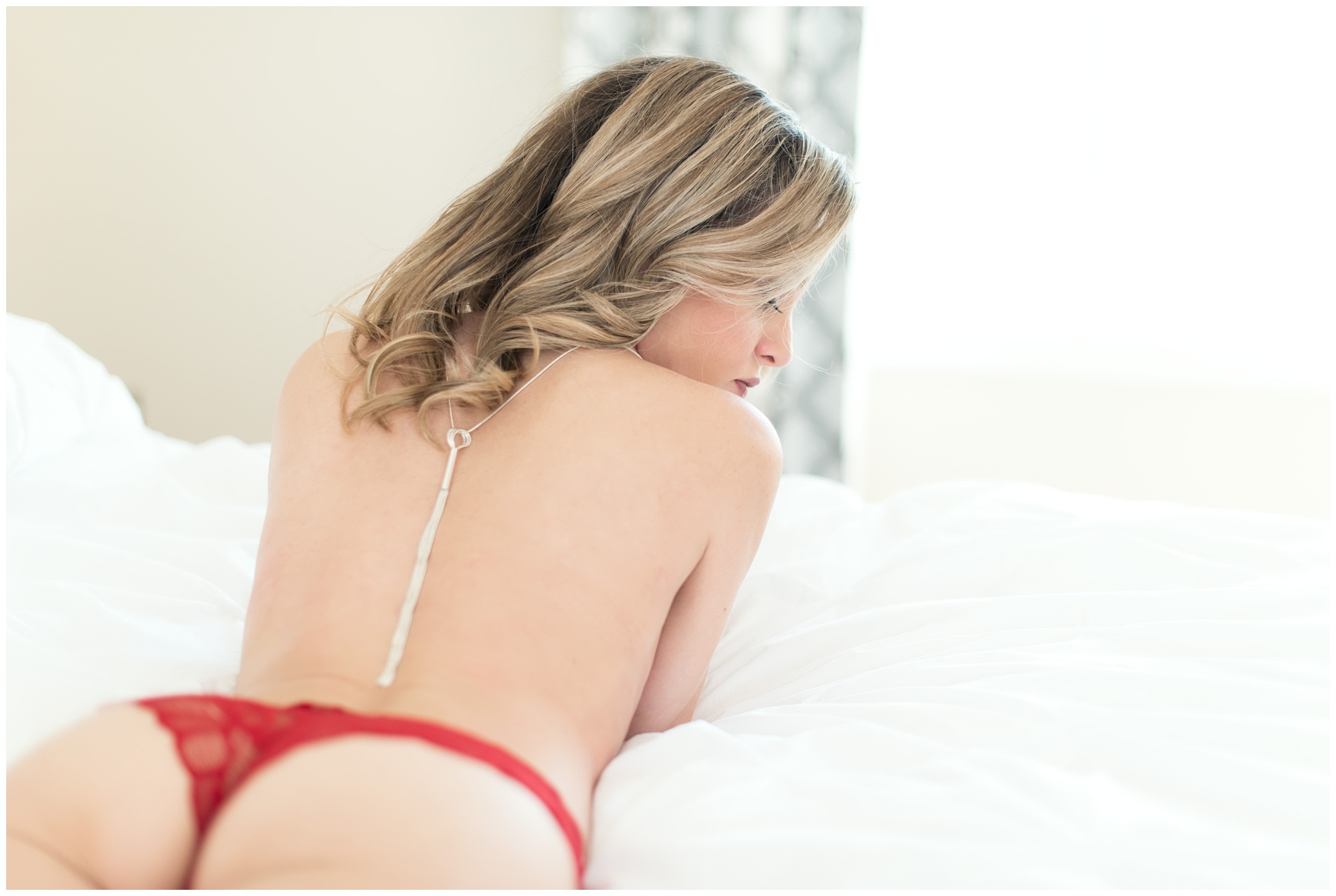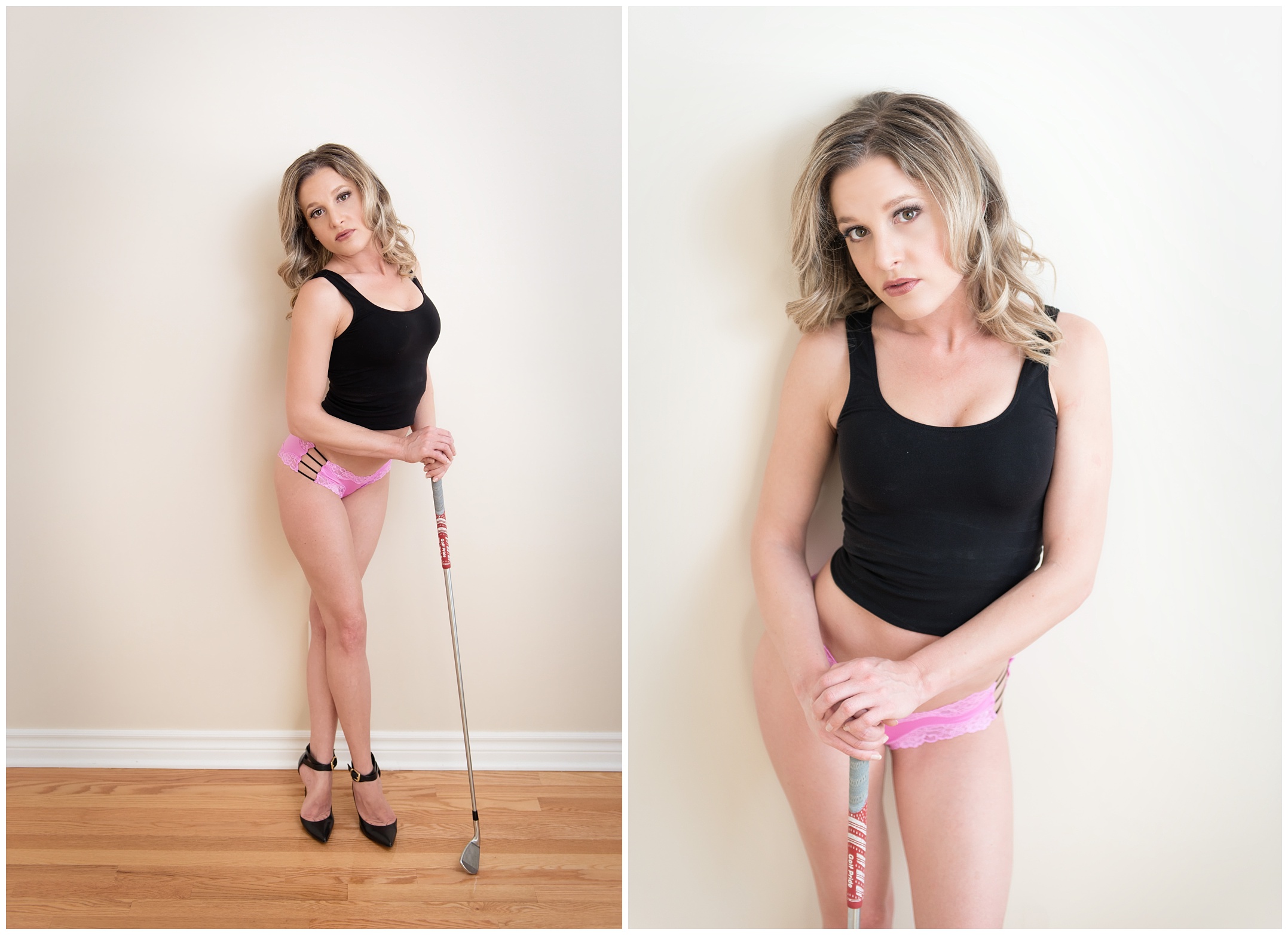 Diving into the golf accessories.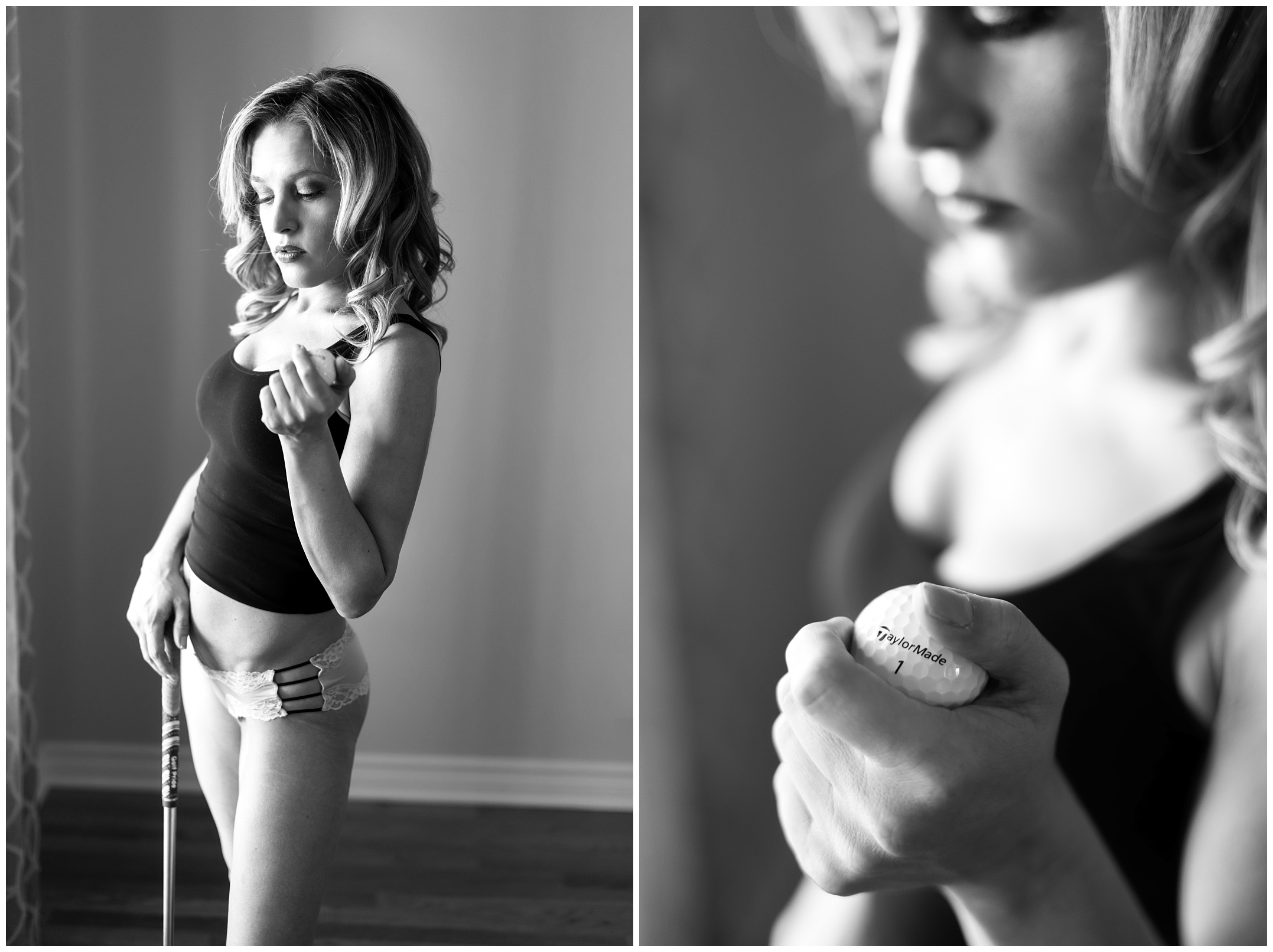 One of my favourite looks from the shoot.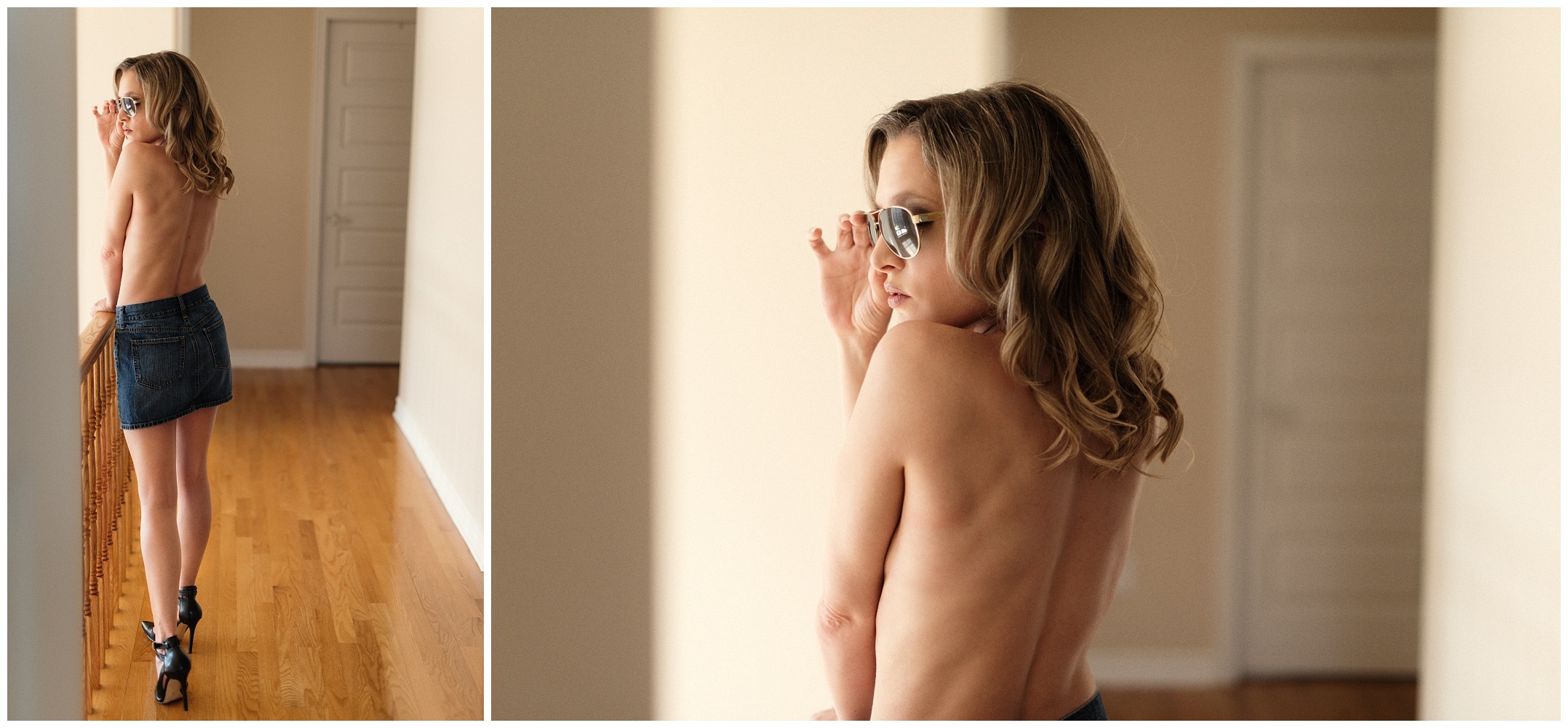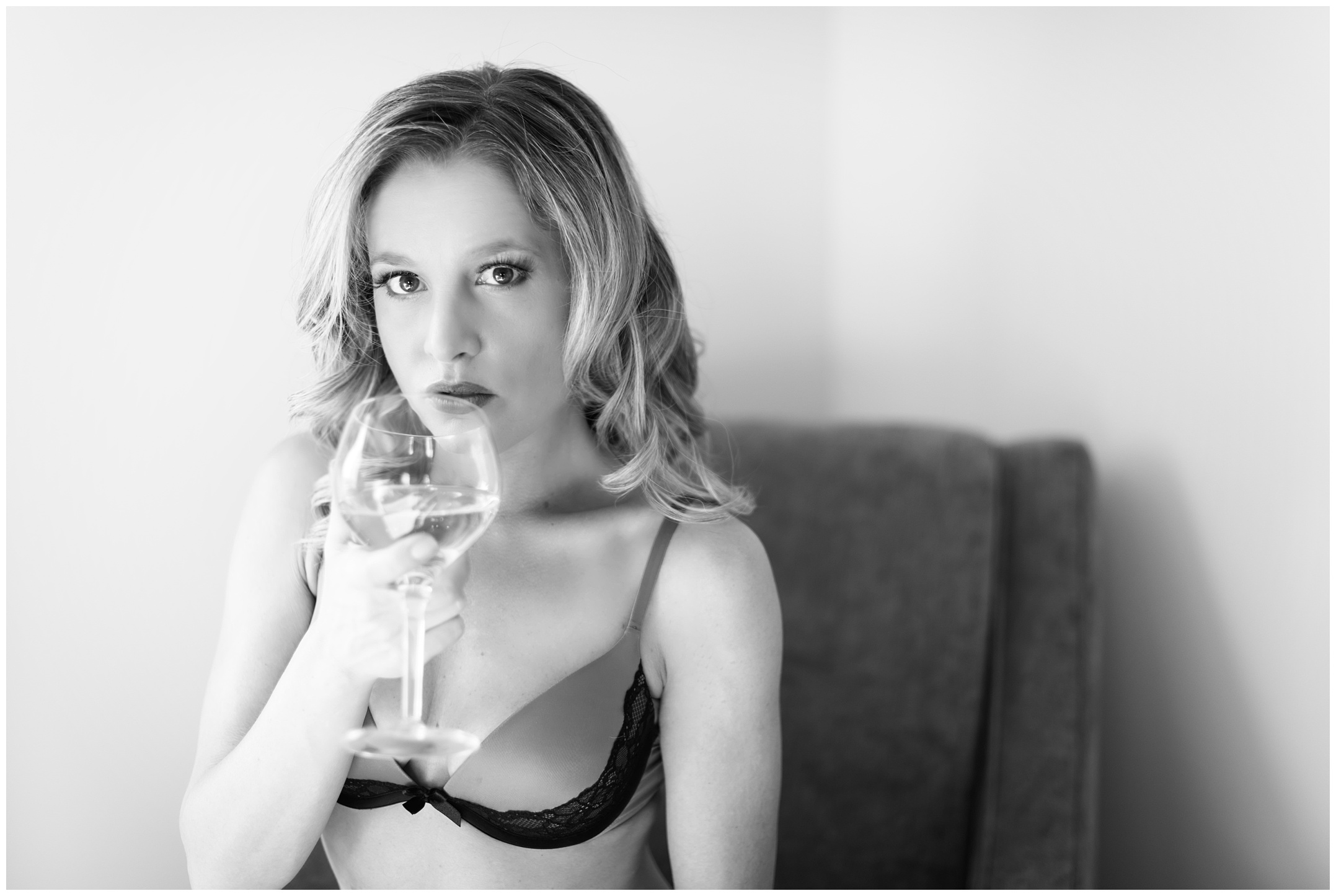 This mirror added some brilliant texture to these shots.