WHAT IS EDITING AND WHY DOES IT TAKE ME SO LONG TO GET MY PHOTOS?
This question gets asked a lot, and it is a good question! If you hired a professional photographer, chances are they are earning most of or all of their money from their photography business. Like any business, there are things that must get done daily, weekly, monthly and annually to keep that business running smoothly and keep the clients coming back.
If a photographer only had one wedding, "your wedding" to look after, reasonably it should only take a week or two or maybe less to get your images back to you. In most instances, this would not be the norm for any photographer. Besides focusing on your beautiful wedding, they also have to focus on their business as well as several other clients they are producing photographs and products for.
What the heck does editing mean anyway?
I am sure you have all heard this from your photographer. "you will get your images back after I edit them." It's a phrase you hear all the time and you will nod your head, but do you really know what it means? The extent of knowledge most people have of editing is throwing an instagram filter on one of their cell phone pics. While I guess you could call this an edit, it's not what your photographer will be doing to your photos (and if they are you should run in the other direction).
Stage one of the editing process is the culling of un-wanted images. This can sometimes be a difficult decision. A photographer may take several images of the same poses or slight variations of to get the best angle, focus etc. Sometimes they are similar and all equally as good, so photographers have to decide on the best image out of the bunch. Of course it is easy to cull those out of focus or shots with funny faces or closed eyes, remember that not every image of you will be a masterpiece, that shutter snaps quick and can catch you mid blink or mid speech.
Stage two is adjusting the RAW files to produce the best colour, contrast, sharpness and exposure. Most (but not all ) photographers shoot in RAW to maximize their ability to create an edit that matches their vision. What is a RAW file? A RAW file is a collection of unprocessed data.
This means the file has not been altered, compressed, or manipulated in any way by the camera or computer. Most people when using a camera will shoot in jpeg mode and the camera compresses the file size and adds colour and contrast, so it generally looks great right out of the camera. This does not happen with a RAW file, all the data is left intact so that we can manipulate it to its full potential later. You need photo processing software (such as Photoshop or lightroom) to be able to do this. Once your photographer has chosen the images they want to edit, and put them through the RAW conversion process, the next step is to style your images.
Stage 3 adding the magic. Every photographer eventually develops a certain style of shooting and post processing. It's what draws you to their work. Consistency in editing is usually the photographers calling card and everyone has a slightly different take on it. I personally use Photoshop for all of my editing purposes. Some photographers deem this a longer process and more difficult than using a program like lightroom, but I like it because everything is in one place and I don't have to switch back and forth between programs. Lightroom cannot do certain tasks that can be done in Photoshop.
My edits are usually "clean" meaning they are not too far of a stretch from what comes out of the camera. I like my images to be a little higher contrast, and polished. I take care to touch up skin and under eye circles, soften wrinkles etc. These types of edits are usually done on portrait close-ups and they take longer. Sometimes unwanted objects will need to be removed from a shot also.

To edit a photo can take anywhere from a couple of minutes to a half hour or more. So you can imagine if you have hundreds of images to give to a client after a wedding, the amount of time it can take. On average a full day wedding can take me up to 40 hours to complete, sometimes more, sometimes less.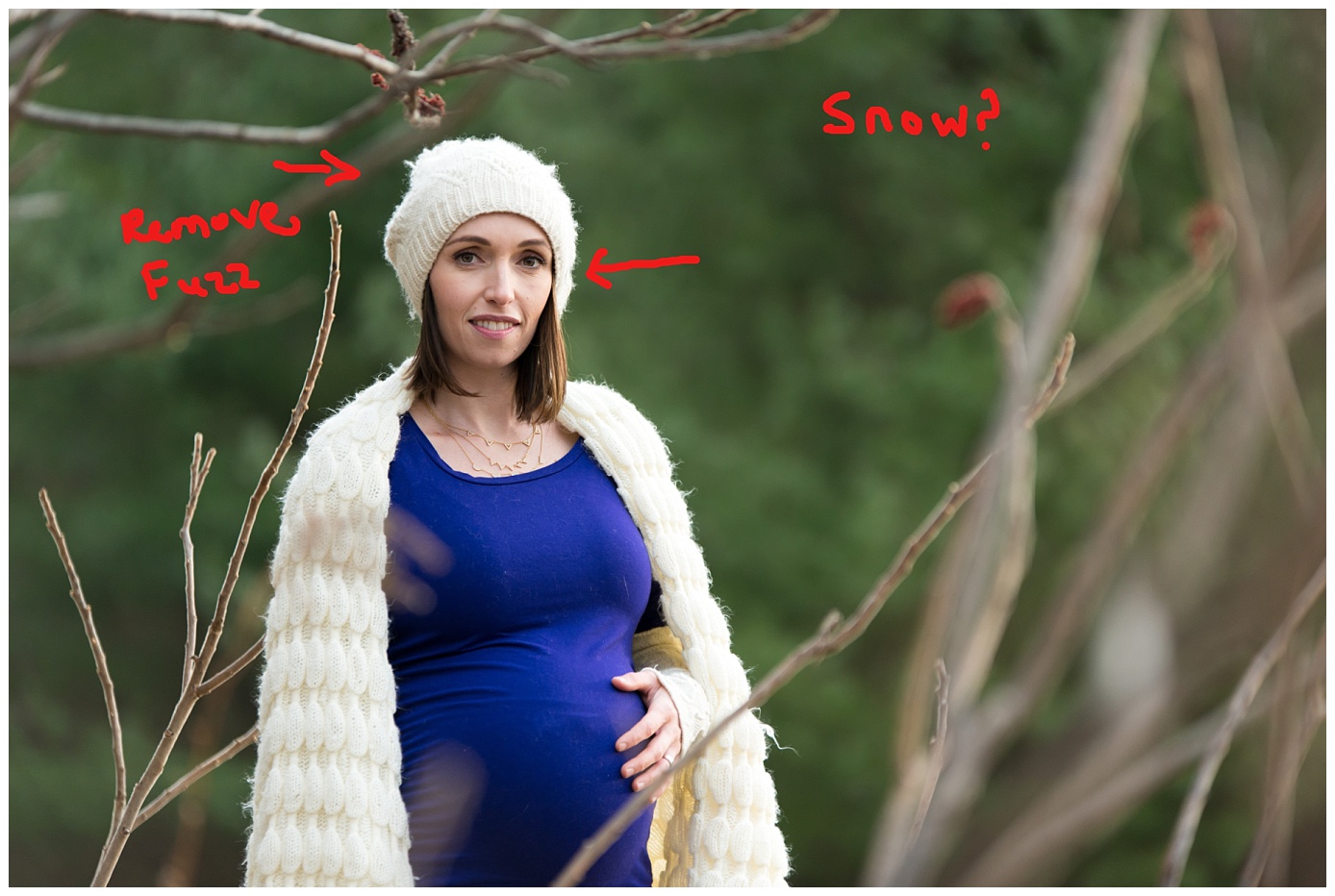 .You can see here in the after photo how I have softened the skin under her eyes, cooled the temp of the pic, removed fuzz from her hat and added snow!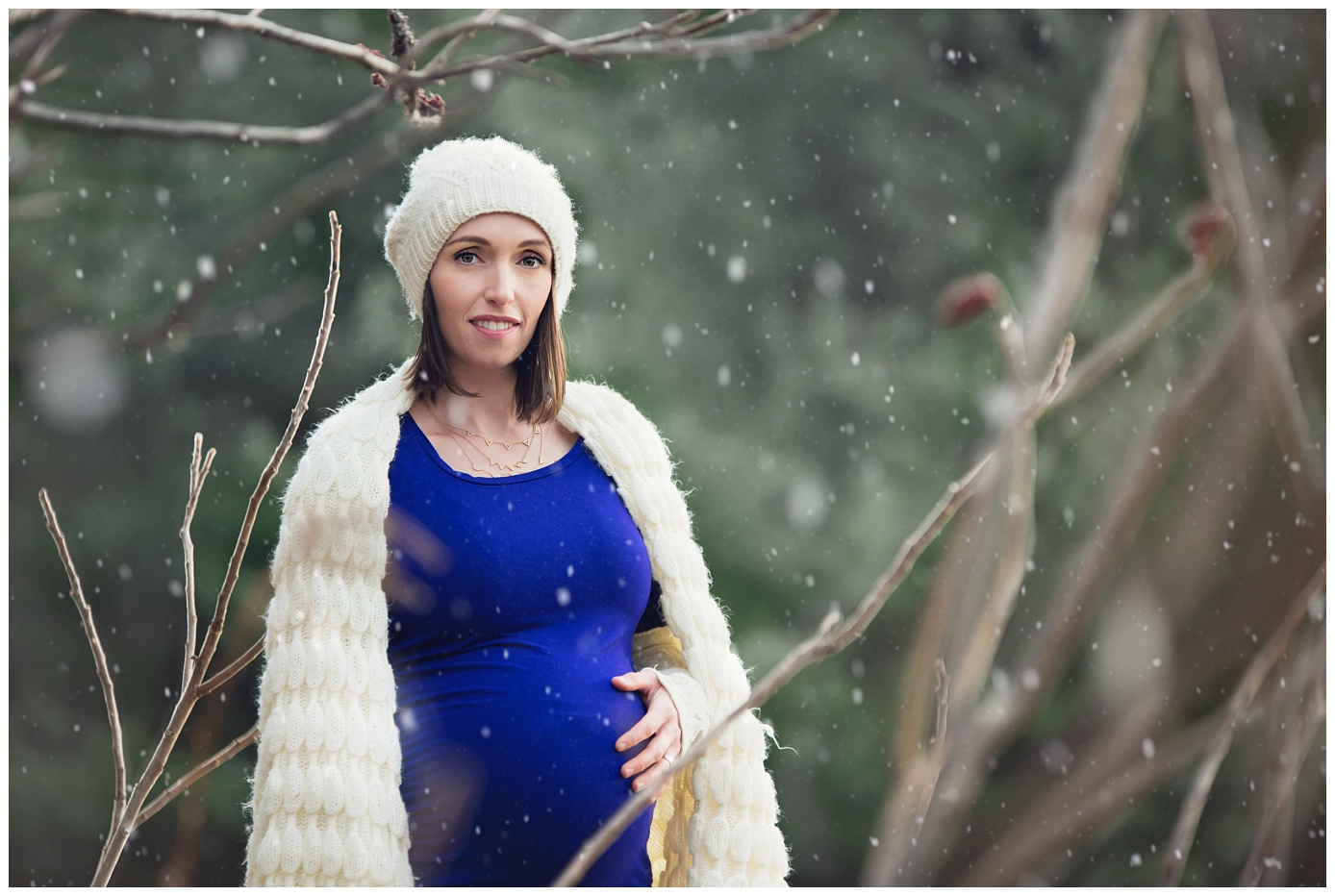 I edit every image separately and do not often batch edit. There is nothing wrong with batch editing (having the computer apply the same editing sequence to a batch of photos) which goes far quicker, but I find there is enough variation of light between each photo that I want to make sure my edit is custom to that particular photo. Therefore it takes me a bit longer than some photogs.


Once the editing is completed, usually some re-sizing has to be done to get them up on a sharing gallery, social media and to your usb. More hours are often spent designing albums and getting approval from the clients so you can have that amazing keepsake from your wedding.
How Long is reasonable to expect before I get my images back?
I often see posts on facebook from brides in wedding groups saying something like this, "It's been 8 months and I still have not received my wedding photos, is this normal?"  I am going to go out on a limb here and say no it is not.  There is no good reason for your photos to take that long unless your photographer has run into some serious health or other issue that prevents them from working.  A reasonable time frame to expect your photos back is anywhere from 1 week to 3 months.  It will often take longer to get your pics back during the high season (May to October) but your photographer should be in contact with you and have no issues answering your questions about deadlines.  I know my busiest time is always August to October.  I also shoot  families and mini sessions in the fall, so I am often furiously editing like a mad woman! Bottom line, communication is key, so if your photographer is dodging your questions or not returning your emails, there may be cause for concern.  However, it is never good to harass your photographer daily either asking when your pics will be done if they have communicated with you about it.
Hours spent behind the computer perfecting your images and getting them to you is a long process, remember that most of the work comes after your wedding day and not the day of. We know it's hard to wait for those wedding images to be delivered to you, you just want to reminisce about the fun and beauty of the day, but like many things in life, good things come to those who wait and having those memories perfect is worth it.